Improving Your Sitefinity Site on a Budget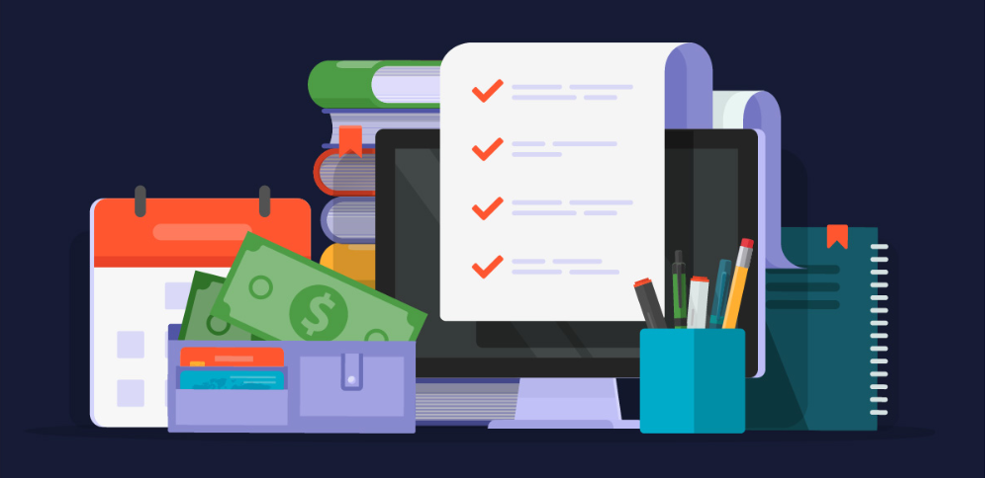 Sitefinity is a powerful and flexible content management system (CMS). When implemented correctly, Sitefinity gives content managers the ability to quickly spin up new landing pages, build forms, personalize content, and do all kinds of things that formerly required developers to do. In this way, Sitefinity delivers big cost savings while also delivering a growing list of powerful features.
Every Sitefinity site owner has a simple goal: to continually improve their site on a budget. Below are some simple tips and best practices to keep your Sitefinity site up to date and better enable content editors to do their job without breaking the bank.
1. Apply any security patches that are released
From time to time, Progress will release security patches for any discovered security vulnerabilities. Most patches are simple to apply, but they do require deploying code. While these are infrequent, when they happen you should apply them as soon as is reasonably possible. Doing so will keep your site visitors safe.

If you're wanting to see the latest Sitefinity security vulnerabilities and patches, go to the Progress Knowledge Base, select 'Sitefinity' in product group and then 'critical alerts' in the article type section in the left side navigation.
2. Perform regular upgrades
Each year, Progress typically releases two minor version Sitefinity upgrades and one major version. If you check out the release history you can get a sense for the frequency of upgrades and the features added over time. With each release there are typically many bug fixes and speed improvements, so it pays to be on the latest release. It is also easier to do frequent small upgrades than large jumps between major versions.
Besides bug fixes and speed improvements, there is another BIG reason to upgrade. With each version upgrade, Progress packs more and more features into Sitefinity. Features are what give managers more productivity, which ultimately results in big cost savings.
For example, Sitefinity 12.2 gave us support for custom error pages. This allows content editors to specify which pages in the content tree are shown in the event of a site error. For example, a 404, or page not found error can be handled easily now by content editors, a function which used to require custom code.
3. Keep your subscription up to date
Make sure to keep your annual subscription current, as this gives you access to upgrades and bug fixes. Also, pay attention to the support versions and retirement schedule posted in the Sitefinity Lifecycle Policy Guide. Warning: Older versions are not supported forever.
It may sound counterintuitive--how can paying to keep the subscription current reduce costs? First, subscription renewals are only 30% of the cost of the license list price. If the subscription lapses too long, you won't be able to access this discount, which means increased costs to buy a new license.
Second, by not maintaining a subscription, you lose access to security patches and bug fixes. The costs incurred from an insecure, out-of-date site will usually far exceed the costs to keep the subscription maintained.
4. Learn how to use Sitefinity CMS features
Ensure that you know the basics of content management. Sitefinity has a ton of cool features, but it is up to you to learn how to use them. Check out Smooth Fusion's Sitefinity v12.2 PDF Tutorial and share it with all your content editors.
Smooth Fusion also has a growing YouTube channel with short reference videos for common Sitefinity management tasks and for marketers looking to optimize their Sitefinity CMS, we wrote an article talking about the features of Sitefinity that help marketers.
5. Use dynamic modules
Sitefinity has a powerful built-in feature called Dynamic Modules. Just by pointing and clicking in the Sitefinity administrative back end, users can create structured data that is simple for content editors to maintain. Examples of structured data might be things like Press Releases, Staff Bios, Branch locations, recipes and anything else you can think of where the data has the same set of structured fields. Sitefinity will even create all the basic screens you need to create, update, and delete the content. And Sitefinity provides display widgets for your data as well. Learn more about dynamic modules.
This kind of functionality is the kind of feature that makes Sitefinity such a valuable tool. Building structured data is often thought to be a task that can only be accomplished by developers. The cost savings can be tremendous when non-technical users learn how to use these tools.
6. Use SiteSync
Sitefinity has a feature called SiteSync that allows you to promote content between your different environments. For example, if you have a development site where you make content changes first, you can use SiteSync to copy those changes out to your live environment, saving you from making changes in two place and giving you the ability to preview content before it is live.
7. Determine if new features have been added to replace custom code
Because Sitefinity is regularly upgrading features and functionality, it is possible that newer versions of Sitefinity have functionality that was previously done through custom code. For example, the new forms module in Sitefinity 12 allows you to create rule-based forms with logic built in. Using the built-in features gives content editors more control to change things as business requirements change.
One might ask, "If I already have the feature I want built with custom code, why would I switch to the out-of-the-box Sitefinity functionality?" As useful as custom code can be, it will usually increase maintenance costs. Every site upgrade has to be checked for compatibility with custom code. Every security patch might affect custom code. So, it is a good idea to remove custom code when practical.
8. Replace Monolithic Widgets
Do you have pages of content in your content tree that are completely controlled by large monolithic widgets? That is, you want to edit the content on a page, but the content is hard-coded into the widget. Replace monolithic widgets with features that content editors can use and change on the fly.
Giving your content editors simpler, more flexible widgets is a cost saver. Imagine a site where similar content is needed in multiple places. If the site uses complex widgets, new widgets may be needed to accomplish each and every content need. If the site has simple widgets, those widgets are much more likely to be reusable throughout the site.
9. Use the Health Check Service
Do you remotely monitor your site to make sure it is up and running at all times? Point your monitoring service at the built-in health check service to make sure your site is up and running.
10. Hiring developers who have experience in Sitefinity
Many companies have difficulty finding the time in their busy schedules to constantly make updates to their CMS. If that's the case, then hiring the right Sitefinity Partner is the next important step. Hiring web developers who don't have experience in the platform could cost you more time and money in the long run. We'd love to be your strategic partner to help manage and grow your presence on the web. Let's talk about your maintenance needs, including upgrades, web forms to MVC conversions, automations, security, performance, and whatever else you can imagine.
Smooth Fusion is a custom web and mobile development company and leading Progress Sitefinity CMS Partner. We create functional, usable, secure, and elegant software while striving to make the process painless for our customers. We offer a set of core services that we've adapted and refined for more than 275 clients over our 19 years in business. We've completed more than 1800 projects across dozens of industries. To talk to us about your project or review our portfolio, send us a message and a member of our team will reach out to you quickly.