Universal Analytics Still Gathering Data After Deadline?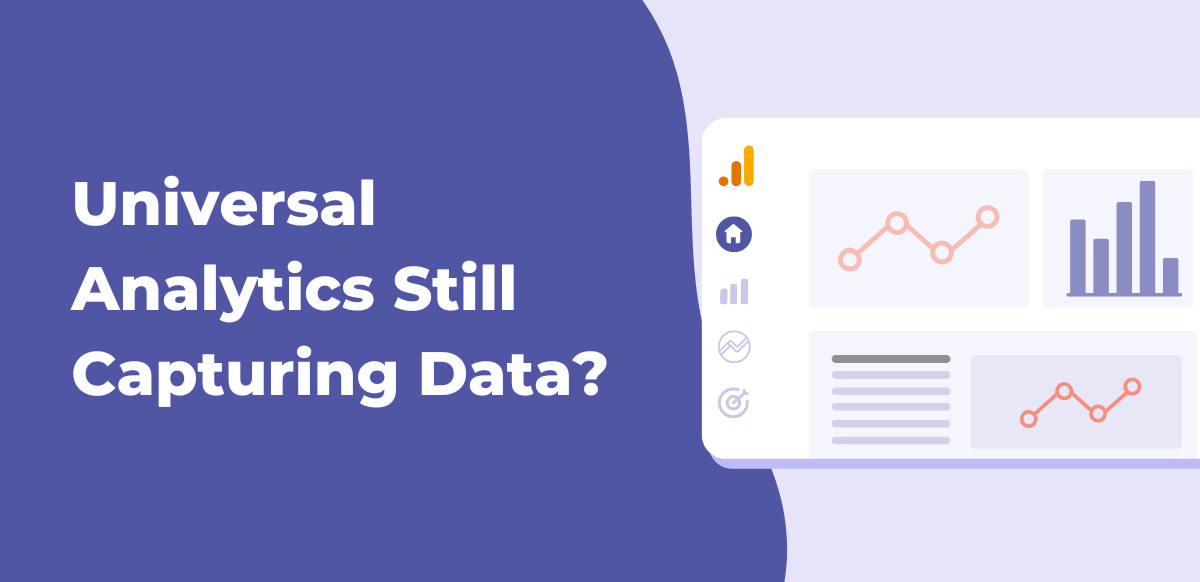 If you are still seeing data in your Universal Analytics Property after the July 1, 2023 deadline then you are probably wondering how much longer data will be collected in your UA property.
Here is a screenshot from an account we manage and you can see that data is being captured still a week (July 7, 2023) after the deadline.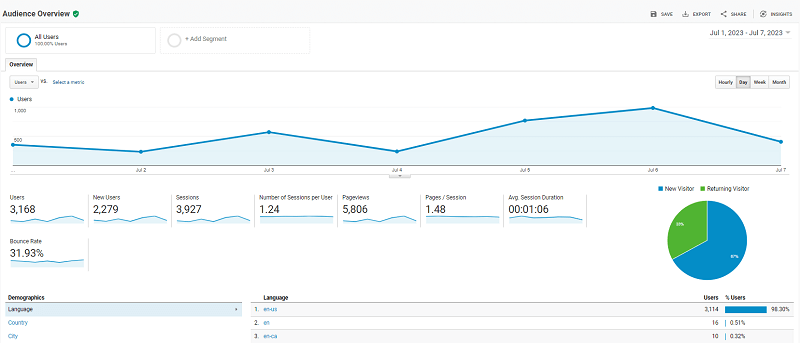 How much longer will data be coming into my Universal Analytics property?
Don't get too excited if you've looked at your Universal Analytics property this week and wondered if Google decided to keep Universal Analytics. This doesn't look to be the case.
On Twitter, Google posted the following on July 1st: "Today, we begin shutting down Universal Analytics as we welcome you to Google Analytics 4. This will not happen overnight, so some Universal Analytics properties may continue to process data. However, all properties have now been added to the queue, and those that have not completed the upgrade will Jumpstart on a rolling basis."
What are users seeing?
It looks like many marketers are still seeing data come into Universal Analytics, which includes data coming through real-time but they are also seeing a notification that states, "This property is scheduled to stop processing data very soon. Once this goes into effect, you'll need a Google Analytics 4 property to measure website performance."
Some users are reporting that they are no longer seeing data in their UA property so it looks like Google is taking a slow transition approach, which makes sense for a change of this scale.
Does this mean Google is keeping Universal Analytics?
I wouldn't count on it. All of this still points to GA4 being the future of Google Analytics so if you still need to get it set up or just want to learn more then read our recent blog posts on the topic:
What Google has said about Universal Analytics still processing data for some users?
Google's Help Center put out an update on July 1, 2023. Part of this update stated, "Some properties will continue to process data for a short period after this as we stage the shutdown of Universal Analytics."
And if you are wondering how long you will have access to the data in your Universal Analytics property they also stated, "You'll be able to access your previously processed data in your Universal Analytics property until July 1, 2024."
This means that on July 1, 2024, you will lose access to all of your historical data in Universal Analytics. If you want to hold on to this data, Google has a way to export your UA data.
Check out Google's Help Center articles for GA4 Migration Support
Some of the most helpful articles for migrating to GA4 are directly from the source. Go to Google's Help Center to get all the documentation they have put out regarding this transition.
Other resources to help with the migration and continued support with GA4 are the following:
Analytics Mania
Analytics Mania is one of my go-to resources for Google Analytics and Google Tag Manager help. Their founder, Julius Fedorovicius is truly a leader when it comes to these data analytics platforms.
MeasureSchool
MeasureSchool also puts out some good content when it comes to GA4 and has some tutorials available to help you set-up the new property.
Is there an alternative to GA4?
The biggest benefit of using Google Analytics is it is free and it gives you most of the data you need as a marketer. But if you are looking for an alternative or want an analytics platform that gives your company more data into individual users then you will want to look at analytics and customer journey tracking platforms like Sitefinity Insight.
There are others available, especially if you are a larger company, but a platform like Insight will give you the ability to track customers across multiple channels, gather valuable data, and use this data to personalize the experience for site visitors.