Sitefinity Version Upgrades
Upgrading your Sitefinity site to the latest version has many benefits, especially when the upgrade is performed by a Sitefinity Certified Partner.
Why Upgrade Your Sitefinity CMS?
Because Sitefinity CMS has been an excellent platform for so many years, there are many websites successfully running on Sitefinity versions over a decade old. But if you have not seen a recent version, you might be surprised to see how much it has improved. Every new version release of Progress Sitefinity means a more improved and secure CMS with better functionality, features, and performance. Are you wondering if it is time to upgrade? Read our blog post that explains five reasons why upgrading your Sitefinity site is a good move for your business.
What You Get With An Upgrade
Bug Fixes
The Progress Sitefinity team has a process for addressing and fixing bugs in the platform. Sites running on older versions of Sitefinity often require workarounds that would be unnecessary if your site was on a newer version. Major and minor releases of the CMS include all the cumulative fixes implemented since the last official release.
New Features
Sitefinity invests time and resources into creating a CMS with features that allow organizations to easily create better digital experiences for their customers. With every new release comes new features that help businesses stay ahead in an always-changing digital landscape. For marketers and content editors, they introduced features like A/B testing, SEO, UI improvements, enhanced asset management for images and videos, and continually make improvements that help marketers easily spin up pages that can be personalized for their visitors. Sitefinity also releases new features and improvements to enhance the experience and capabilities for developers.
Security Improvements
Upgrading to the latest version of Sitefinity ensures your CMS is secure. When new threats are identified, Progress releases security patches in between releases. These security patches may not be available to you depending on how old of a version you are on. Upgrading to a newer version of Sitefinity ensures your site is protected from the latest security vulnerabilities.
Performance Optimizations
Progress is continually making improvements to enhance the performance of the back-end for developers and content editors and also the front-end for site visitors. Although there's a number of factors that lead to better site performance like your hosting solution, technical SEO best practices, and development processes, Sitefinity upgrades are important to achieve an overall great CMS performance experience.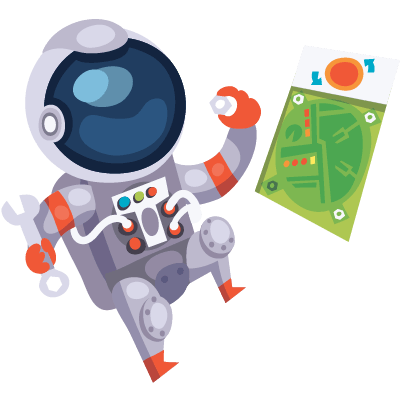 Our Upgrade Process
We make upgrading to the newest version of Sitefinity simple with an upgrade process that we have refined from over a decade of working with the Sitefinity CMS platform.

Look at Current CMS
A solution architect will look at your current version, the hosting environment, and the code to identify any red flags prior to upgrading to a new version of Sitefinity.

Plan for Site Upgrade
Our team will come up with a plan to ensure the upgrade process runs smoothly with an approach that follows Sitefinity CMS upgrade best practices and documentation.

Test Before Deployment
Our quality assurance technicians will test the code to ensure your site is running smoothly and all site features are functioning properly on the new version before deploying the upgrade live.
Never Worry About Upgrades Again
Smooth Fusion offers a Sitefinity hosting plan that includes annual version upgrades and security patches.
Let's Get Your Site Upgraded
Our team at Smooth Fusion has been performing Sitefinity version upgrades for over a decade. We have an approach that follows the upgrade process outlined by the makers of Sitefinity and combines our upgrade process which ensures all site functionality is carried over to the newer version with as little site downtime as possible.
Get in touch with our team by filling out this form and let us know a little bit about your current Sitefinity version. Someone will get back to you ASAP.