Is Sitefinity a Good CMS?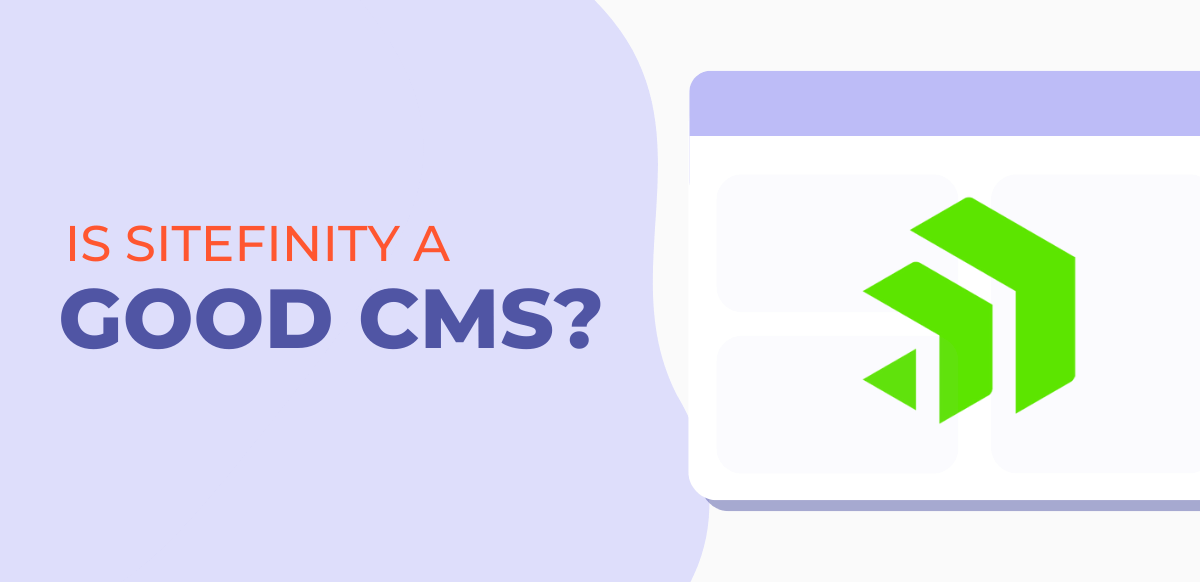 What makes Sitefinity a good choice for a CMS or content management system? Should you even be asking the question, "Is Sitefinity a Good CMS?" or is there a better question to ask? In this video, we'll share what that question is and how you can decide if Sitefinity is a good content management solution for you.
VIDEO TRANSCRIPT
In this Sitefinity Minute we are going to answer the common question we see, "Is Sitefinity a good CMS?"
Now, let's first talk about what makes a good content management system.
So a good content management system is going to allow you to do things like manage your website's content, build out new pages, and make improvements to site functionality without having to get into the underlying code of your site.
There are hundreds of content management systems out there and many of them would be considered good CMS's by this definition.
So, the question you should really be asking is, "Is Sitefinity a good CMS for my organization or are the features and capabilities in line with our marketing, sales, and business goals? So, in other words, "Is it a good fit?"
If you are unfamiliar with Sitefinity, it is an enterprise-level CMS, now this means it is typically good for medium to large-sized businesses, and especially those that are growing and are planning to increase production of website content and companies that are wanting to expand their digital capabilities beyond a basic content management solution.
So let's highlight some of Sitefinity's most notable features.
Now first, Sitefinity is very easy-to-use. It is simple for marketers and content editors to build out new pages without the help from a developer. Now there have been a lot of improvements to the page building experience and the backend UI in the past several years, and these improvements have really made Sitefinity into one of the best content management systems from a user experience perspective.
Now, Sitefinity is also customizable. You can design a custom theme, create custom functionality, and build your website to fit your brand, instead of trying to fit your brand into a predefined website template.
There's a lot of other really great features of Sitefinity like content workflows, personalization, integrations with e-commerce and third-party applications, user and role-based permissions, enterprise-level security, headless CMS capabilities, user-journey mapping and analytics, and many other features that make Sitefinity more than just a powerful, easy-to-use, and secure CMS. Sitefinity can truly serve as the hub of a complete digital experience platform.
So, is Sitefinity a good CMS? Well, we think it is one of the best options available when it comes to enterprise-level content management systems. It's why over ten years ago, we decided to specialize in Sitefinity, and over the years we've built hundreds of websites on the platform.
So, if you need help deciding if Sitefinity is the right fit for your organization, then reach out to our team.
And that's the Sitefinity Minute.