How to Find a Sitefinity Partner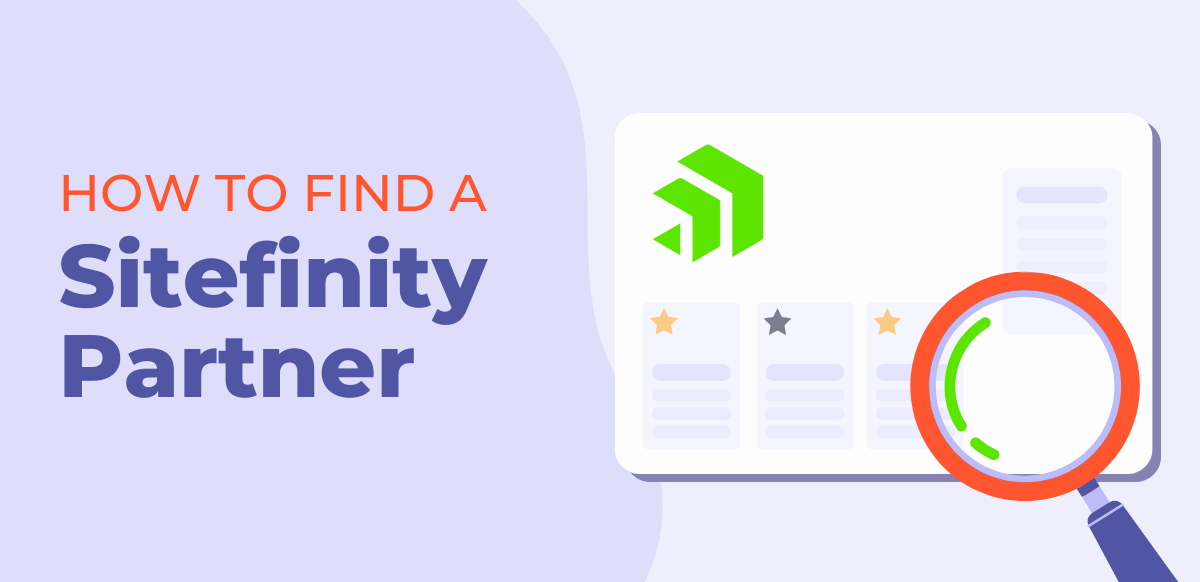 In this Sitefinity Minute, we are going to show you how to find a Sitefinity Partner and also provide some insights to help you understand the different specialties and other partner designations that you will find in the Progress Partner Locator.
The Progress Partner Locator also called the Global Partner Directory is on Progress.com and it is a directory of all the companies who distribute, resell, service, or who work with Progress' many software products.
So, if you are looking for a Sitefinity Partner, the first thing you need to do is check to see if Sitefinity is selected over here under "Products". The reason to do this is because there are many Progress Partners that don't work with Sitefinity, so this ensures you only see the partners who do.
You can also filter by other options. You can filter by country a partner is in and also by the partner business model.
If you are looking for a development partner who will handle the implementation of your website on Sitefinity then you going to want to filter by Service Delivery Partner.
A Service Delivery Partner or SDP are mostly website development agencies that can handle everything from purchasing your Sitefinity License to the actual design and development of your website.
In the search results, you may notice this tag for DXP Specialty. Specialties are given to partners who meet certain criteria. To receive the DXP Specialty, Partners must have at least two Advanced Sitefinity Developers and must receive feedback from several customers on the Partner's effectiveness in providing the right digital solutions.
The next thing we will talk about is the Partner Tier or Program Level that you will see here. Now, Progress has three partner program tier levels: Titanium, Gold, and Silver.
There are several factors that are considered when placing partners in these program levels. There are great partners in every tier level and what it really comes down to doing your research and figuring out which Sitefinity Partner will be the right fit for your website project and organization.
Now, when you do your research; read their bio, look at what accreditations they have, look at their industry experience, and specifically their experience with Sitefinity.
Also, look at their featured Sitefinity projects. This allows you to see the types of Sitefinity website projects they've worked on and gives you a quick list of references to reach out to and ask about the experience these companies had with this specific Sitefinity partner.
Once you did your research and narrowed down your search to a few partners, then you can reach out to them from the Progress Partner locator, or you can go to the Partner's website and reach out to them directly to set up a meeting to see if they are a good fit.
If you need a list of questions to ask, we put together an article titled 10 Questions to Ask a Potential Sitefinity CMS Implementation Partner that you can use in your first meeting. Now, if you think our team at Smooth Fusion could be a good fit, then reach out to our team.
And that's the Sitefinity Minute.