10 Questions to Ask Potential Sitefinity CMS Implementation Partners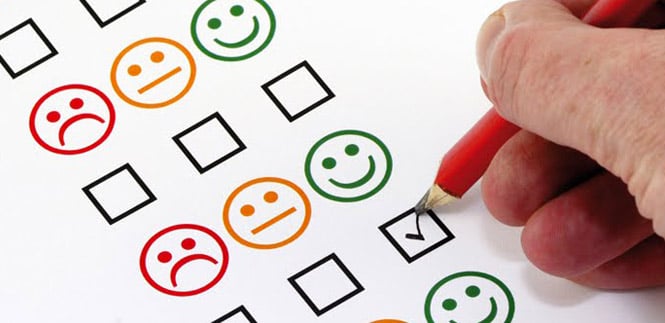 Sitefinity is a user-friendly, scalable, and full-featured enterprise content management system. But to get the most out of Sitefinity CMS, and to ensure that your implementation is done properly, you need the right implementation partner. After all, the implementation partner becomes an extension of your organization's in-house team.
Here are 10 questions you should ask potential implementation partners during the evaluation process:
Which content management system(s) does your team specialize in?
A CMS is a robust, everchanging software system, and it takes more than a few projects to master. Therefore, at Smooth Fusion, we decided many years ago to give up working on multiple platforms and focus our team on Sitefinity CMS.
If an implementation partner you are evaluating claims to specialize in multiple content management systems, ask for specific examples and which CMS they work in the most.
How many years have you been a Sitefinity developer, and have you worked in the most recent versions?
Because Sitefinity is updated regularly with enhancements and new features, it is important that your implementation partner have experience with the most recent versions of the CMS. Also, when updating an older Sitefinity site, the experience gained from performing numerous Sitefinity upgrades is essential.
How many Sitefinity-certified staff do you have, and how long have they worked there?
It is important to choose a partner that is dedicated to Sitefinity CMS, with a full team of certified consultants and developers. Additionally, the longevity of those staff members is an indication of the level of service that the partner will be able to provide to you.
Do you have a formal discovery and design process or project planning before development begins?
A discovery and design process is a crucial first step in the process of building a new Sitefinity site. If a development partner doesn't have a process to ensure all website requirements and goals are considered before implementation begins, then you should find one who does.
A discovery and design process will look different for every web development company but they should at least be able to tell you what this process looks like and the deliverables you will receive at each stage.
As an example, our LodestarTM discovery and design process takes a three-phase approach that starts with the research phase, then planning, and then design. We won't go into all of it here but you can take a look at this page to see what is included in our process for website discovery and design.
What is your experience integrating third-party tools with Sitefinity? What custom integrations has your team implemented?
Today, websites are integrated with a wide variety of third-party tools and systems, including customer relationship management software, portals, product databases, data feeds, maps, and more.
While many third-party tools have existing connectors for Sitefinity CMS, not all do. In this case, you'll rely on your development partner's ability to write custom integrations.
What are your processes for ensuring compliance with regulations?
Data privacy, security, and accessibility for those with disabilities are of critical importance, and laws and regulations are being introduced and refined to address these concerns. For example, the General Data Protection Regulation (GDPR) and the Americans with Disabilities Act (ADA) have wide applicability already and the importance is only growing. It is vital that your implementation partner have experience assisting other organizations with compliance.
What are your processes for code management and deployment?
Your implementation partner should have transparent processes that instill confidence in the sophistication of their code management and deployment. Specific questions that you can ask include:
Do you use source control for team development, code history, and file backup?

Do you use modern software development practices like continuous integration?
Do you employ development, staging, and production environments?
Do you have a checklist and/or process when deploying code to production to reduce potential downtime?
Do you control the hosting environment or depend on a third party?
What is your quality assurance process?
Your implementation partner should have a quality assurance team in-house and a formal quality assurance process. QA testing should not be only the responsibility of the developer, nor done by a project manager or account manager. You should have a high level of confidence that formal and professional testing is being performed by your implementation partner.
What is your support package for websites once they are deployed to production?
Once your site is launched, ongoing support becomes critical. You need an implementation partner who will stand by you after the big-ticket work is complete. Ask about processes for monitoring sites and resolving issues. Also, ask about response times for both low- and high-priority needs. Finally, ask about the pricing models for ongoing site support and maintenance.
What do your other Sitefinity customers say about you?
References are standard practice, but specifically, ask to speak with references whose websites are built on Sitefinity CMS. Many of the questions above can serve as a guide, but when talking to someone who has used a specific Sitefinity implementation partner, also ask:
Was the partner responsive to your needs throughout the entire process, including after the site launch?
Was the partner able to pull in appropriate resources at all stages of the project?
Does the partner exhibit a close relationship with the team members at Progress Software who can address Sitefinity CMS issues?
No implementation partner is perfect. And no software development project is completely painless. But by asking the right questions upfront, you can ensure that you are engaging a team who is competent, who specializes in Sitefinity, who properly plans, who use modern development tools and techniques, who has a formal quality-assurance testing process, and who will be a supportive partner for the long run.
Smooth Fusion is a custom web and mobile development company and leading Progress Sitefinity CMS Partner. We create functional, usable, secure, and elegant software while striving to make the process painless for our customers. We offer a set of core services that we've adapted and refined for more than 250 clients over our 18 years in business. We've completed more than 1800 projects across dozens of industries. To talk to us about your project or review our portfolio, send us a message and one of our project managers will reach out to you quickly.