Gartner Magic Quadrant for DXPs and Sitefinity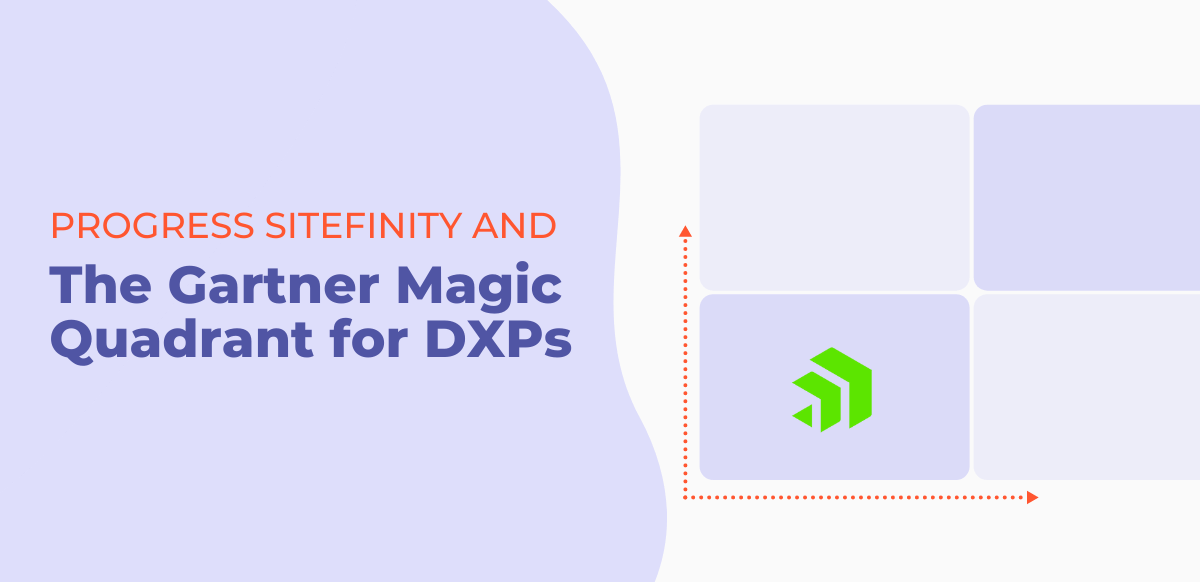 Progress Sitefinity was placed in the Gartner Magic Quadrant for Digital Experience Platforms. In this week's Sitefinity Minute video we discuss what the Magic Quadrant is and why this is big news for Progress.
VIDEO TRANSCRIPT
In February of 2022, Progress announced that they were added to the 2022 Gartner Magic Quadrant for Digital Experience Platforms. In this Sitefinity Minute, we are going to break down what that means and why this was such big news for Progress Sitefinity.
So, if don't know who Gartner is…here's a quick overview, they are (Gartner) a technology research and advisory firm that offers insights from experts that aim to help organizations make decisions on new technology implementations.
Gartner came up with the Magic Quadrant, which rates vendors on two criteria, completeness of vision and their ability to execute. They place vendors into one of four quadrants: leaders, challengers, visionaries, and niche players.
The reason this is such big news for Progress is that it is the first time they had a product placed in the Magic Quadrant specifically for DXPs.
This was possible with the release of Sitefinity DX 14 in September of 2021.
And out of the four quadrants or categories in the Gartner Magic Quadrant, Progress was placed in the niche category.
No with Progress going to market with Sitefinity DX in the last half of 2021, it is pretty impressive that they were placed on Magic Quadrant for DXPs in 2022.
Now that Progress has been placed in the MQ for DXPs, we are excited to see where they will be placed in years to come as they continue to build out the capabilities of Sitefinity DX.
And if you have questions on what a DXP is and how Progress Sitefinity fits into the DXP model then watch our video titled, "Is Sitefinity a Digital Experience Platform?"
And that's the Sitefinity Minute.