Why Your Company Needs Sitefinity Insight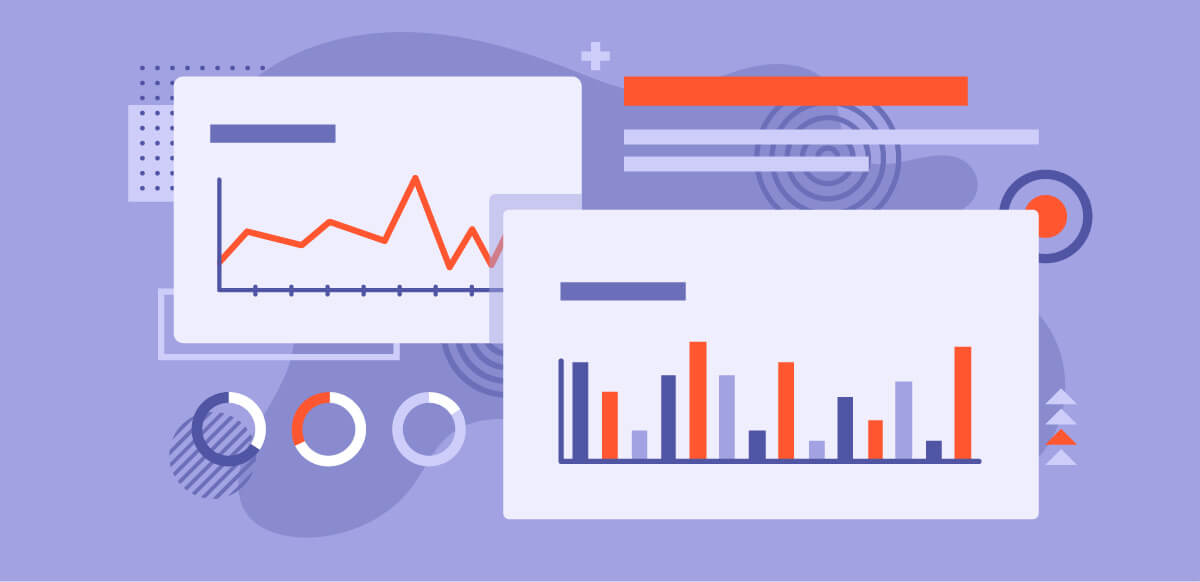 There are many tools that your company can use to understand your website visitors and enhance their experience—and if your company's website is built on Sitefinity CMS, then a tool your team should strongly consider is Sitefinity Insight.
In this article, we will discuss how Sitefinity Insight works and how it will benefit your company.
What is Sitefinity Insight?
Sitefinity Insight is a customer journey mapping software that captures useful site visitor data and leverages it to help your marketing team create personalized experiences for your users.
How does Sitefinity Insight Work?
Sitefinity Insight is a separate platform that connects to your Sitefinity instance and shares data back and forth between the two platforms.
Sitefinity Insight starts capturing information about your visitors from the time they enter your site as an anonymous user. When a user visits your site, it sets a cookie on their machine which allows Sitefinity Insight to track their behavior as they engage with the content on your website.
All this data is brought together on a single dashboard when logged in to Sitefinity Insight.
The dashboard will give your team an overview of your visitors, site conversions, touchpoints, and contacts. Also, the main dashboard in Sitefinity Insight provides information on personas, like which visitors are converting, touchpoint attribution, and lead scoring.
As users interact with your website, Sitefinity Insight captures critical information like what pages they looked at, what forms they filled out, what links they clicked, what blogs they've read, and other digital touchpoints that your marketing team can track and analyze.
Deliver Personalized Customer Experiences
One of the main benefits of a tool like Sitefinity Insight is the ability to personalize content.
Research shows that 80% of customers are more likely to do business with a company if they offer personalized experiences.
And according to Econsultancy, when companies personalize their website, 94% of them experience a rise in conversion rates.
With a tool like Sitefinity Insight, your company can create personalized digital experiences for your customers. You can utilize the data from Sitefinity Insight's audience intelligence features to segment your users into personas and serve them personalized messages and content.
Personalization is one of the best ways to convert more site visitors into leads—and by using a tool like Sitefinity Insight, companies can create more effective personalization campaigns.
If you are a marketer and want to show a different hero image the next time someone lands on your homepage based on the pages and content, they interacted with on your site, then with Sitefinity Insight you can do that.
Better
Understand Your Audience
To create better digital experiences for your customers, you first need to understand them and how they interact with your site. Audience Intelligence is one feature of Sitefinity Insight that allows your team to get a 360-degree view so you can uncover the journey from initial visitor to customer.
Gathering this important data is one of the greatest benefits of a tool like Sitefinity Insight.
Get Recommendations via Machine Learning
Testing and optimizing are essential for improving your website content and overall digital experience. Sitefinity Insight provides recommendations driven by machine learning to help your marketing team optimize your campaigns and increase conversion rates.
A/B testing, conversion rate optimization, marketing attribution, and predictive analytics are all features that make Sitefinity Insight the powerful tool that it is.
Track Conversions and Touchpoints
There are several tools that can track conversions and touchpoints but bringing together the journey someone takes to convert can be lost with other tools.
In Sitefinity Insight you can easily define which engagements are conversions and see what touchpoints or actions a customer took that led them to convert.
As a digital marketer, reporting an increase in conversions is always fun but including in those reports which content led to those conversions will really impress your leadership team and show the value of marketing initiatives like blogging and creating other great content on your site.
Sitefinity Insight will give your marketing team the ability to make meaningful connections between the content you work so hard to create and the conversions that are generated.
Get Insights and Personalize Across Marketing Channels
Sitefinity Insight is not limited to tracking user behavior on your website, but with an integrated approach, Sitefinity Insight captures data from other marketing channels like mobile apps and chatbots.
Your customers engage with your company across multiple channels, so in order to get a full view of the customer journey, it is important that your customer journey mapping tool can bring in those customer engagements from other channels.
Not only will you be able to get insights from other channels, but you also can personalize these channels with the data in Sitefinity Insight.
When someone starts a conversation with a chatbot on your website, you can personalize questions or skip a question based on the information you have already in Sitefinity Insight.
No one likes repeating themselves, which is why this integrated approach that Sitefinity Insight offers will improve the overall digital experience for your customers.
Target the Right Leads with Lead Scoring
Lead scoring is a way to qualify leads based on certain criteria you set in advance. Lead scoring is exactly what it sounds like—you assign a score for a lead based on points given for certain interactions they have on your site.
The more interactions they have on your site, the higher their score. The higher the score, the more likely they are to buy your product or use your services.
It is simple to set-up lead scoring in Sitefinity Insight, especially if you have already identified touchpoints and conversions. With lead scoring you will allocate points to these touchpoints and conversions.
As an example, if you are trying to determine how likely someone is to purchase your product then you can set up a lead scoring type in Sitefinity Insight and set up stages of engagement, which group visitors into stages that represent how ready they are to buy.
The naming of these stages may be different for every organization, but some common stages (from less likely to most likely to buy) are prospect, lead, MQL, SQL, hot lead.
How is Sitefinity Insight Different from Google Analytics?
While Google Analytics has a wealth of great website data that can help you uncover personalization opportunities, measure the effectiveness of your marketing campaigns, and take a deep dive into the data, but falls short when it comes to lead scoring, personalizing content, and understanding the customer journey.
A tool like Sitefinity Insight provides a clear picture of the customer journey because the dashboard is much easier to understand than a website analytics platform like Google Analytics.
Both tools are different, and both are necessary for getting important website data, understanding trends, and creating better digital experiences for your customers.
Fully utilizing both tools and using the data to make informed sales and marketing decisions will take your company's digital marketing efforts to the next level.
Get a Demo of Sitefinity Insight
If your company is interested in seeing Sitefinity Insight in action, then contact us to schedule a demo. We also offer Sitefinity Insight training for companies that want to get the most out of their investment in Sitefinity Insight.