What is a Digital Experience Platform (DXP)?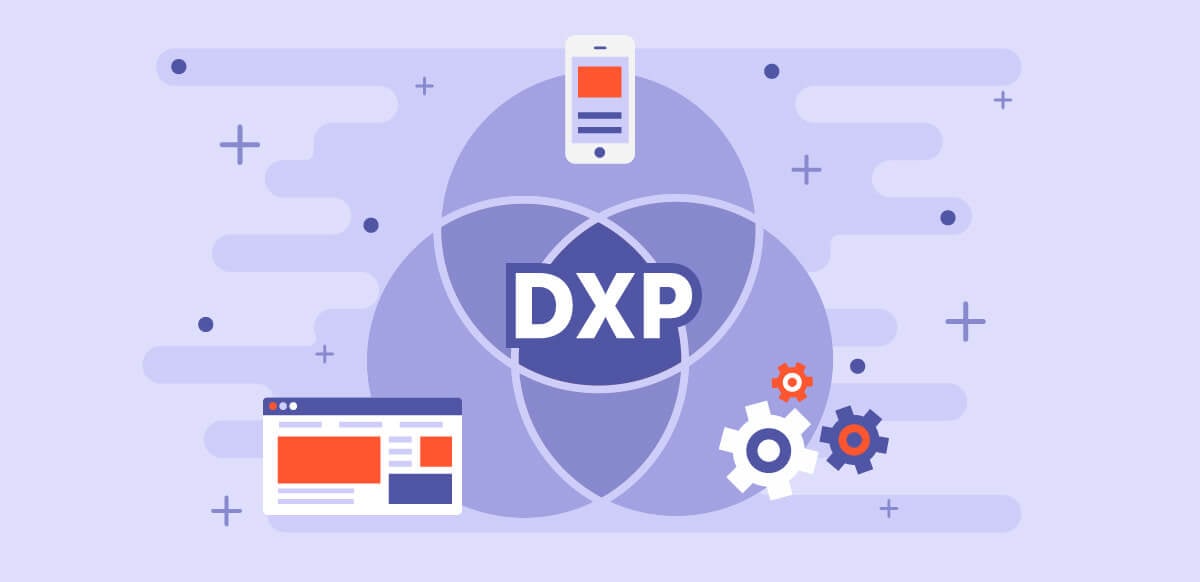 You have probably seen the term digital experience platform (DXP) popping up a lot more in recent years. And like other buzzwords, including blockchain and big data, it can be hard to fully understand the technology and its applications. Because I want you to be ready the next time DXP comes up in conversation, or the next time someone tries to sell you a DXP, let's take a look at what a DXP is and why it matters to you.
Before we define a digital experience platform, let's define what a digital experience is.
A digital experience is an interaction that takes place using digital technologies. It is typically an interaction via a website or mobile app but can include wearables or other devices as well. Think of a digital experience as a broad term that includes all digital customer touchpoints.
Customers, partners, and employees naturally have increasingly higher expectations for digital experiences all the time. As an organization, you want to meet or exceed those expectations in order to stay competitive. It is no longer enough to have an easy-to-use and informative website. Users expect to experience consistency among all their interactions with your brand, including the website, email, apps, and even in-store experiences.
DXP Explained
A digital experience platform (DXP) is a collection of integrated products and services that help organizations deliver a consistent digital experience to their customers. Some of those products and services control what the user sees and others function behind the scenes to collect and analyze data, or to integrate systems together.
Forrester defines a DXP as software to manage, deliver, and optimize digital experiences consistently across every phase of the customer lifecycle.
Some of the main elements of a DXP are:
A content management system (CMS)

Customer relationship management software (CRM)

Ecommerce applications

Analytics platforms
Think of a DXP like a custom home. All homes have some common elements, but the point of a custom home is to fit the needs and wants of the owner. A custom home is an integrated set of products and materials that make up a specific home. In the same way, DXPs have common elements but are made from an integrated set of products and services.
What Makes up a DXP?
When a company claims to have a DXP to sell you, they are either not understanding what a DXP is, or they are just trying to leverage the buzzword to get sales.
Even the most basic system that could be called a DXP is likely to be a collection of at least a few integrated systems. For example, a basic DXP might include a content management system (CMS), a customer relationship management system (CRM), possibly an e-commerce system, and Google Analytics.
More advanced DXPs may include integrated mobile apps, business intelligence software, and point-of-sale systems.
There is no definitive list because the point of a DXP is to integrate all the systems that provide the digital experience you are providing to your customers and prospects. The full suite of tools that a DXP includes is unlikely to come from one vendor.
Two Core Tools: A CMS and CRM
While a DXP is a collection of software tools, two of the most core tools to a DXP are a content management system (CMS) and a customer relationship management system (CRM).
The CMS is where your messaging and content lives, and the CMS should have the ability to provide content to more than just your website. It should be the central store for data surfaced through the website, mobile apps, and more. The CMS should also allow for the personalization of that content to meet the needs of individual customers and prospects and include CMS features that help marketers grow their website and audience.
The CRM stores customer and prospect contact information and keeps a record of the interactions with that individual. The CRM may also manage marketing campaigns, or it may integrate with other tools that manage campaigns.
If you sell online, then your e-commerce platform would also be in that group of core tools. Other systems in the DXP are likely either providing data to the core tools, extracting data from the core tools, or analyzing data.
Consider Flexibility and Ease of Integration
When you are looking to build your own DXP, your selection of CMS, CRM, and ecommerce platform (if applicable) will create the foundation for the rest of your DXP. It is important to select tools that provide flexibility and easy integration.
Your CMS Should Have "Headless" Capabilities
In a traditional CMS, the same software system controls the content management in the backend and the presentation of the website on the frontend. And while a headless (or decoupled) CMS will typically offer a frontend solution, a headless CMS does not require you to use their tools to build the frontend of the website.
A headless CMS also does not restrict you to presenting your content only through your website. A headless CMS lets you pick and choose the places where the content in the CMS is displayed or consumed. For example, a mobile app can connect through an API to a headless CMS and extract the locations of your stores for display in the app. Or you could build an Alexa skill that utilizes content from your CMS.
In some ways, a headless or decoupled CMS "future proofs" your DXP. As technologies evolve, you should not have to scrap and rebuild your central content store. And because the content is decoupled from the frontend website, your website can be rebuilt without re-entering all the content.
Sitefinity CMS: A Great DXP Foundation
Over a decade ago, our team made the decision that Sitefinity CMS would be the platform in which we would specialize. We have not been disappointed.
In the many years that we have been implementing Sitefinity CMS, it has evolved with the industry and is now a state-of-the-art headless CMS that is an excellent choice as a foundation for your DXP. And with Sitefinity Insight, you can personalize the experiences of your customers and prospects. Sitefinity also has native integrations with the most popular CRM platforms and multiple options for integration with ecommerce systems.
Whether your company is small or large, your goal should be to build a DXP at whatever level of complexity makes sense and then let it grow with your organization. If Smooth Fusion can help you in any way, or if you would like to see a demo of Sitefinity, please contact us.
Featured DXP: DXFusion Financial
Smooth Fusion built a new digital experience platform for banks and credit unions. DXFusion Financial comes out-of-the-box with common features you see on banking and other financial institution sites and it is built on Sitefinity, so it can easily integrate it with other business systems or third-party applications.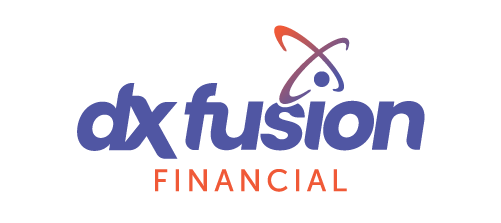 A Digital Experience Platform for Banks and Credit Unions
DXFusion Financial is a content management and digital experience platform designed specifically for banks and credit unions. Learn how you can create better digital experiences for your bank or credit union customers with DXFusion Financial.