Your Sitefinity Site is Your Top Business Location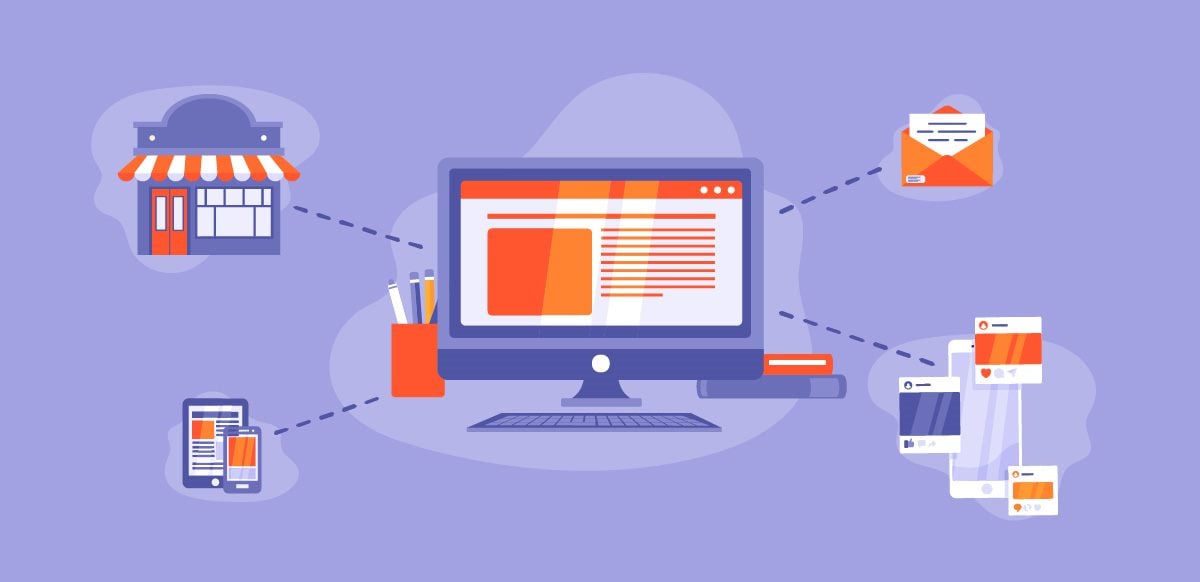 In the mid-90s when I started doing web development, a website was made up of static pages hyperlinked to each other. So naturally, businesses and organizations treated their website—if they even had a website—as another brochure or piece of marketing collateral. The phone book was the primary way to find a business, and a website was viewed as a more extensive yellow page advertisement with a larger reach.
Today, websites are full-blown software applications that integrate with other systems, provide personalized content, and have all kinds of custom functionality. Now, especially with the changes brought by COVID-19, your website is likely your most-important and potentially most profitable business location.
You may have heard the term omnichannel marketing. Omnichannel refers to using all your channels—traditional and digital, in-store experiences, mobile app, website, and point-of-sale—to create one unified experience for your customers.
Amazon is an example of a company that has become omnichannel in a big way. What began as a website now includes mobile apps, Kindle devices, Alexa devices, store experiences, and more. And what makes it omnichannel is that they all work together.
I may see an Amazon deal in my email, add that item to a shopping cart on my laptop, complete the purchase from a mobile app, pick up my order from a locker at an Amazon pickup location, and re-order it later by speaking to my Alexa. Minutes after a package is delivered, I may get a notification on my phone or see the details of the delivery on the website. Future email marketing and suggested products on the website and the mobile app are now influenced by the order I recently placed. That is omnichannel.
Whether your business serves millions of customers or is a small business-to-business service company, you should think of your website as part of an omnichannel experience, even if it is a humble one.
In today's world, a website should not be a marketing piece that is out of date shortly after it is launched, only to be rebuilt and replaced every few years. To many companies, a website feels like a never-ending expense that produces unmeasurable results. Instead, your website should be treated as one piece of the digital experience you provide your customers—a web application that continuously receives updates and enhancements.
Believe it or not, your website can be an asset that keeps on giving, rather than an expense that keeps on taking. You don't have to be Amazon to have a website that serves as a hub for a broader digital experience.
If you are ready for a website that is a long-term asset that will stay up to date year after year, that allows new pages to be built and content to be easily maintained, that provides a personalized experience to your site visitors, and that integrates with your other business channels, we would love to show you how
Sitefinity
can serve as a cornerstone for your
digital experience platform
. You can reach out to me directly and I will make sure you get connected with all the right people on the Smooth Fusion team.