Starting a Project With Smooth Fusion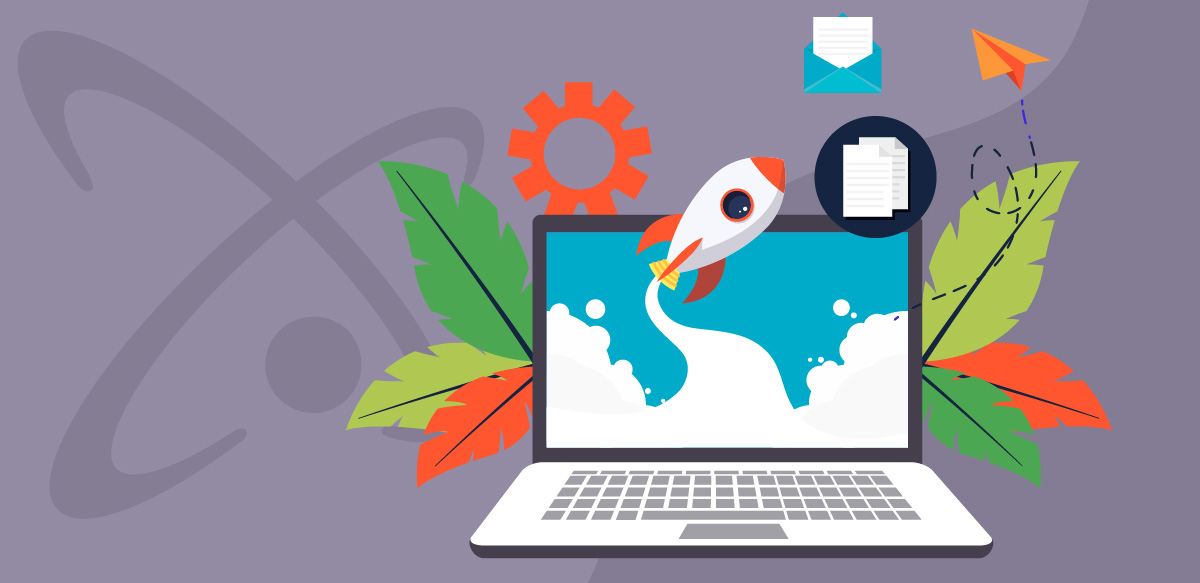 Over our 18 years as Smooth Fusion, we have learned through more than 250 client partnerships that entering into a new partnership can be nerve-racking—but it doesn't have to be. Defining the relationship, responsibilities, fluidity level, and expectations up front can ease nerves or put them to rest. We understand that each of our partners have unique needs, so we've set accommodation as a top priority in the service we provide to our partners to make their digital projects painless.
If you're reading this, you likely have a software project—whether it be a custom website or enterprise application—and you've selected or are considering Smooth Fusion as your development partner. What's next?
Great question…the pre-project process is. Although we likely made progress in our initial discussions, completing this process is the first step.
Pre-Project Process
Throughout its lifetime, your project passes through the hands of our experienced business analyst, software engineers, project managers, customer success managers, web developers, quality assurance leads, and the IT infrastructure director. Dedicated project teams are constructed in this phase, and the responsibilities of each role are clearly defined up front to make your project painless.
But what are the responsibilities of these roles and who is my point person?
Another good question. Let me elaborate…
Business analysts (BA) handle intake. If you've contacted Smooth Fusion, you've likely spoken with one of our BAs already. During intake, the BA schedules a call to ask you a list of questions that define your project's scope, clarify timeline needs, identify third-party integrations, and explore any development pains you've experienced in the past.
After this call, the BA meets with a software engineer to discuss the scope you defined. Depending on the level of detail, the software engineer may estimate your project immediately or ask follow-up questions to further define the scope (ex: third-party integrations, APIs, portals, hosting requirements, and so on).
Software engineers (SE) are our most senior web developers. The SEs handle project estimation, architecting, and code review, but they often roll up their sleeves and handle the most complex development in projects.
Once development is estimated and you've confirmed the scope with our BA, the BA meets with one of our project managers to create a proposed timeline and task-progression order.
Project managers (PM) are the architects, executors, and managers of your project execution. Initially, they review the scope and timeline demands to then develop a cadence to drive the project to completion. The BA proposes the timeline to you, then they modify it to meet your needs. If scope or timeline changes occur during the project, they'll refactor delivery dates to incorporate these changes. Our PMs are versatile, so we accommodate either waterfall or agile development methods.
Now that you've confirmed the scope and accepted the timeline, your project is ready to kick-off. You'll be assigned a dedicated customer success manager as your point of contact at this time.
Customer Success Managers (CSM) are the clients' advocates at Smooth Fusion and your main point of contact. They familiarize themselves with your organization, stakeholders, digital strategy, technology stack, and content management approach to ensure that your software is being developed in conjunction with your organizational goals. The CSM's responsibilities don't stop at project completion though—they are with you through the lifetime of our partnership. When your project moves into the maintenance phase, you'll have a fully-educated CSM ready to organize development resources on your behalf.
While you won't have contact with the web developers during this phase, your development team will already have been selected.
Web developers (WD) at Smooth Fusion are full-stack and are our technical core. Projects are assigned between 1 and 3 WDs depending on scope and timeline. At the start of the project phase, our WDs meet with the SE to discuss the proposed project architecture so they're ready for kick-off.
Project Process
Kick-off!
All of our projects, large or small, begin with internal and client kick-off meetings. First, is the client kick-off.
The client kick-off involves key stakeholders from the client's side and the BA, AM, and PM from the Smooth Fusion side. In this meeting, we do introductions and discuss much of the information compiled in the pre-project phase. We'll review the sprint breakdown, status update frequency, demo dates, meeting schedule, outstanding deliverables and their delivery dates, and answer any questions or concerns.
The internal kick-off is our ceremony that marks the official launch of a project. This meeting structure is similar to the client kick-off. We again review sprint breakdown, who is responsible for what, timeline,outstanding deliverables, demo dates, testing, and deployment process. Really, the only difference between the two kick-offs is that the client is replaced by our WDs and QA at internal kick-off.
Just like that, we're off!
Development
Soon after setting up the development site, we'll provide you with the URL to your project so you can periodically review its progress. Periodically and prior to our demo calls, we'll send you a project report covering hour usage, cost, and progress on each task. This way, you're always in the loop on every detail, and when we meet for our first demo, you'll know exactly what we'll be covering.
Most often, the demos result in a few modifications and scope changes. Don't worry though, for each project and sprint we build in the hours to account for these changes. Each project is allotted a batch of preferential edit hours that are set aside for just this reason.
However, as with all projects regardless of industry, scope changes raise the risk of scope creep. We aim to reduce the risk of scope creep by flooding you with questions at the beginning and allotting a batch of hours, but we're not super heroes (even though we wear capes). When you propose changes, our talented PMs work with you to document and prioritize those changes within future sprints.
At this time, we encourage our clients to ask themselves, 'What, if anything, can wait until after launch?'
Which raises a good point, what happens once you've approved the last demo and are ready to launch?
Because of our proactive PMs and Director of IT, we've either set up your Azure hosting plan or established a deployment pipeline with your IT team. Either way, we'll schedule a meeting with your team and ours to plan the launch process and schedule.
Deployment is another ceremonial point for us since it marks the completion, but it's not the end. The end of the initial project is just the start of our long-term partnership.
Maintenance Partnership
Software improvement is a continuous process and marketing an ever changing field, so finding a partner to help you along the unpredictable path is important. Fairly often, clients find new modifications they want to make during development, but unforeseen demands also tend to present themselves over the life of the software. Whether they're modifications that were too low-priority to alter the initial timeline or unforeseen demands, maintenance is where those are addressed.
Your AM from initial development will still be your AM, and your PM will still oversee execution. Whether your new requests are well-defined or need further scoping, your AM will rally the resources to keep your projects painless. Whenever you're ready, our team is waiting.


Smooth Fusion is a custom web and mobile development company and leading Progress Sitefinity CMS Partner. We create functional, usable, secure, and elegant software while striving to make the process painless for our customers. We offer a set of core services that we've adapted and refined for more than 250 clients over our 18 years in business. We've completed more than 1800 projects across dozens of industries. To talk to us about your project or review our portfolio, send us a message and one of our project managers will reach out to you quickly.