Celebrating 20 Years in Business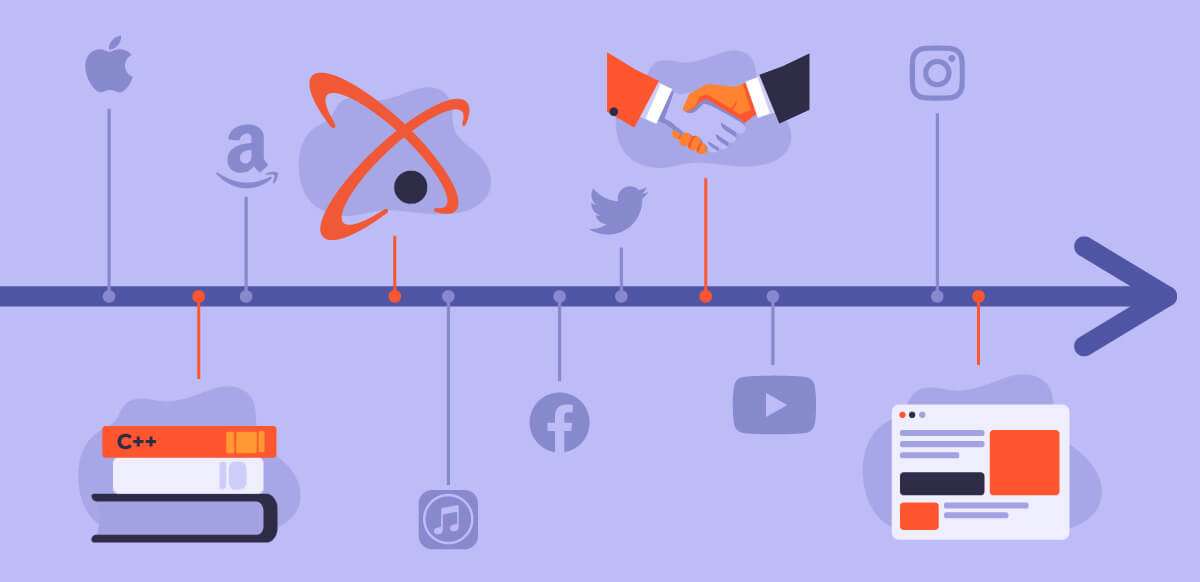 Fueling Digital Success for Our Clients for Over 20 Years
We are celebrating 20 years in business as a website and software development company. Our journey started nearly two decades ago with a textbook author and has evolved into a growing company with a team of specialists who help our clients achieve success by creating software, websites, and fully integrated digital experiences.
Our Story Began in the Mid-1990s
Our story starts back in the mid-1990s, when our CEO, Todd Knowlton, became a full-time textbook author writing computer science books for high school students, which included a best-selling book on C++ programming. That book got the interest of Microsoft, who decided to use it as a basis for a K-12 initiative to bring resources to schools. After that initial encounter, Todd was asked to build a website for Microsoft's academic initiatives. That website led to thousands of projects for companies nationwide and in six other countries.
The Early Days of the Internet
Our company has experienced a lot in its 20 years but it started during a very pivotal time in the tech industry. Go back about 30 years ago and you have the release of the World Wide Web and then following in the mid-1990s, an explosion of tech companies, referred to as the dot-com bubble (or dot-com boom). During this time, Todd (our CEO) was doing web development for a variety of clients before deciding to join forces with several other companies. But once the dot-com craze ended in the early 2000s, that company disbanded, and in 2001, Todd and a few core members of that team formed what is now Smooth Fusion.
Success Over the Years
Since our founding in 2001, technology and the way we operate and do business has changed a lot. Companies that have adapted and aligned themselves with emerging technologies have seen the most continued success over the years.
At Smooth Fusion, we are grateful to have a group of individuals who are forward-thinking, who put an emphasis on continuous learning and are always finding ways to innovate and get creative in helping solve complex business issues with software and technology. Although having a team that focuses on innovation is important, it's only one ingredient for a successful web development company.
Creating Long-Lasting Partnerships with our Clients
Our President and co-founder, Brad Hunt said it perfectly. He talked about how even though so much in the industry has changed throughout the years some things have remained the same and continue to be key ingredients in Smooth Fusion's success. Providing good customer service, listening to customers' needs, helping them make decisions on what they can do with technology, and determining how we can partner with them to achieve their goals.
Since the very beginning, our priority has been listening to the needs of customers to help solve complex issues within their business — and ultimately our success is measured by the success of our customers.
The Next 20 Years
As Smooth Fusion moves into its 20th year, we continue to adapt by offering products and services that meet the always-evolving technology landscape and the demands of the modern consumer. Websites aren't just an essential marketing channel for organizations, they have transformed into the primary way consumers interact and experience a brand. So as we move into the next era of our company, we remained focused on creating these digital experiences for our clients.

Resources: