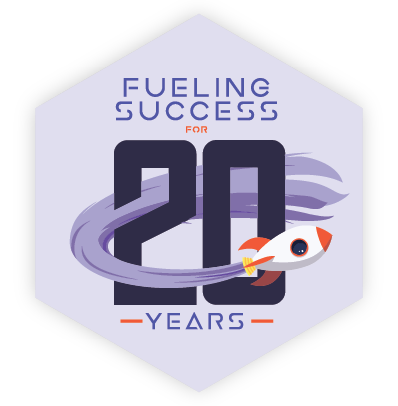 It is hard for us to believe, but Smooth Fusion is turning 20!
While our roots go back to the earliest days of the web in the mid-1990s, our team officially became Smooth Fusion in January of 2001.
Here are some fun facts:
Smooth Fusion and Wikipedia were launched the same month.
The first website built by Smooth Fusion CEO and Co-founder, Todd Knowlton, was built in 1996 for Microsoft. Smooth Fusion took over the maintenance of that site in 2001 and it served Microsoft for more than 10 years before being redirected to a page on microsoft.com.
Smooth Fusion was founded three years before Facebook, five years before Twitter, and six years before the iPhone.
We turned a profit before Amazon did, but they have since outpaced us a bit.
We have completed almost 2,000 projects for customers in 29 states, the District of Columbia, and at least six other countries.

20 Years in the Making
Learn about how Smooth Fusion started and how we got to where we are today.
Our Roots in the 1990s
CEO and Co-Founder Todd Knowlton tells the story of the events in the 1990s that created the team that eventually became Smooth Fusion. Back when the world wide web was just getting started, Todd became a full-time author writing computer science books for high school students, including a best-selling book on C++ programming. The book piqued the interest of Microsoft and they chose it as a base for a Microsoft K-12 initiative to bring teaching resources to schools. Todd was then asked to build a website for the academic initiatives at Microsoft. That simple website in 1996 led to hundreds of other projects for Microsoft and to thousands of projects for other companies.
The Early Days of the Internet
Todd tells the story of the team in the early pioneering days of the internet. During the dot-com boom, Todd and his team were doing web development for multiple customers, including Microsoft, and became a part of a roll-up of several tech companies during the growth of the dot-com bubble. That merged entity was not as successful as hoped, so before the bubble popped, Todd and some of the core members of that initial team, including Brad Hunt, started Smooth Fusion in January 2001.

2001: Becoming Smooth Fusion
Sometimes things need to come apart for better things to fall together. Our refounding was a fresh start that led to where we are today. Rebooting as Smooth Fusion was a good thing for the team. Bringing forward all the things we learned in the early days of the internet and through the experience of being a part of a larger digital agency during the dot com boom, our new little company was ready to take on the 21st century. The beta versions of the .NET framework were out, and Smooth Fusion was ready to serve the needs of a new millennium.
Mission, Vision, and Values
Smooth Fusion president Brad Hunt discusses our mission, vision, and values and how they shape the work we do. Constantly reminding ourselves of these over the years has enabled us to consistently provide excellent work for our clients.
Our Mission
We create functional, usable, secure, and elegant software while striving to make the process painless for our customers.
Our Vision
To be a friendly, trusted partner delivering innovative software solutions to help our customers thrive.
Being Good Partners
Our success over the years is attributed to the importance we put on building long-term relationships with our customers. We value long-term client relationships. Brad discusses how we strive to become good, trusted partners to our customers.
Consistency in Change
Although technology has changed a lot throughout the years, and our customers have become more sophisticated, the foundation of our work remains the same: providing good customer service, listening to the needs of our customers, and help them achieve their goals with technology.
Defining Success: Helping Others Thrive
While software and websites are important tools in a digitally-driven world, our work is made important by how it helps others thrive. Our work has delivered education to young people, enhanced the celebration of important events, enabled the delivery of products, raised awareness of drugs for rare diseases, helped people manage their finances, and increased revenue for businesses large and small. We have provided pro-bono work to many organizations, much of it serving children and providing medical care to the underserved.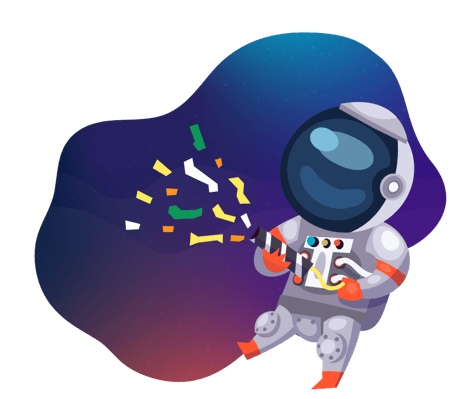 20 years ago in technology...

Apple introduced iTunes and the iPod, making it possible to carry "a thousand songs in your pocket"
The first Bluetooth capable phone debuted
Windows XP and the Mac OS X operating system were released
Microsoft released the original Xbox gaming system
Google launched image search functionality
Ford launched a line of electric cars called Ford Think
The first self-contained artificial heart is implanted
And of course, 2001 was the end of the dot com boom (what a time to start a development company!)