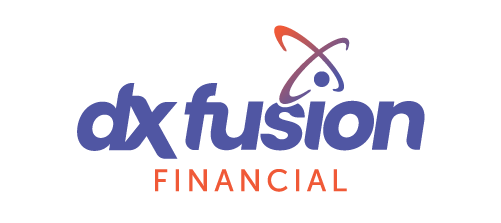 Your form has been submitted.
Thank you for filling out our form to learn more about DXFusion Financial.
We are excited to show you in more detail the capabilities of DXFusion Financial and how it will help your financial institution provide better digital experiences for your customers.
Someone on our team will reach out to you shortly to schedule some time to speak with you.
5 Reasons to Upgrade Sitefinity
Technology and consumer behavior evolve quickly, which is why it is important to keep your Sitefinity site up to date on the latest version.
One major site version is released every year with around three minor versions throughout the year. With each release, Sitefinity's content management and digital experience capabilities are improved, giving marketers, developers, and IT teams a website that is well equipped to meet the demands of the modern consumer.
Updates are essential for several reasons, but in this article we will focus on the five key reasons why upgrading your Sitefinity site is important.
1. Security Improvements
Hackers and bad actors are constantly trying to find ways to get access to a site.
One way to decrease the chances of being a victim of hacking is to keep your site on the latest version of Sitefinity. Upgrading to the latest version keeps you a step ahead, because by the time a hacker has figured out how to get in through a vulnerability on one version, your site is protected by any security patches on the newly released version.
It is important to realize that if you are on a really outdated version then a security patch may not be available, which is why upgrading Sitefinity to at least the next supported version is recommended.
Many times it gets to the point where resources spent on security patches for an outdated version would be as much as if you just upgrade your site.
2. Bug Fixes
While resolving bugs prior to code releases is ideal, some bugs are only apparent in production environments or during frequent use. This is also the same with new Sitefinity releases. Bugs are reported between releases and are typically categorized as smaller issues that can be fixed and released with future versions.
With every new Sitefinity release, you can view the release notes. There is a section titled "What's fixed" that lists which reported bugs have been fixed since the last release.
When bugs start piling up it can lead to a lot of frustration with your CMS, something that could be resolved by keeping your Sitefinity site up to date on the latest version.
3. New Features
Another reason to get the latest version of Sitefinity is the new features available for content editors, marketers, IT teams, and developers.
The Progress Sitefinity team prides itself on being an easy-to-use content management system and their commitment to that shows with every new release.
New version releases include improved
features that make it easy for marketers
to push out content, create new pages, and build out marketing campaigns without having to rely on IT teams and developers.
In newer versions, marketers and content editors can take advantage of features like new UI for managing and organizing content, site personalization, and other enhancements that make it easier to quickly create and publish content.
The Progress team also focuses on features that are important to IT teams like security, data integrity, cookie protection, single sign-on, and permissions.
For developers, whether it is creating new modules with the Module Builder or extending the capabilities of your content management system with built-in and third-party integrations, Sitefinity is constantly improving and releasing features that make designing and building websites on the platform easier.
Progress says it best, "A platform that fosters cross-team collaboration free of bottlenecks. Developers have all the right tools to empower marketers to work independently so they can focus on mission-critical tasks instead."

4. Cost Savings
Cost may feel like a counterintuitive reason to upgrade when the expense may be a reason you are holding off on getting an upgrade.
But often the cost of running your website on an older piece of software can add up. Whether it is dealing with a security breach, or spending time and resources patching site issues, these costs might otherwise be avoided by upgrading your site version.
Efficiency equals cost savings for your organization. Getting on to the latest version of Sitefinity means your marketing team will be more efficient, developers can code, build, test, and deploy changes to the site more quickly, and your IT department will spend less time fixing site issues.
The efficiency experienced by your internal teams not only means cost savings, but it also allows them to work on growing your business and initiatives that have a positive impact on your bottom line.
Another important thing to know is that if you renew your Sitefinity license maintenance, then you have access to the latest features in newer version releases. Renewing and keeping your license maintenance active also gives you access to technical support, weekly bug fixes, beta software, product roadmaps, and exclusive offers like preferential upgrade pricing and access to promo specials on other Progress products.
5. Better Performance
There are two components when talking about site performance. The first is how well your content management system or the back end of your site performs. This would include the speed of the page editing and creation process, but also includes the tools available to enhance the experience for your site visitors.
The second component is the site performance when someone is visiting your live website. Sitefinity offers various site optimization settings like output and client cache, script and stylesheet combining, content compression, and other settings that can provide a better experience for your visitors.
Sitefinity makes performance a priority and releases tools that help optimize the performance of your site. If you are not on the latest version of Sitefinity, you may be struggling to put out content quickly due to an outdated page editing experience. Your site visitors might also be getting a poor site experience like slow page load times, which could hurt your search engine optimization (SEO).
Should You Upgrade to the Latest Version of Sitefinity?
If your site is currently on an older version of Sitefinity and you are experiencing issues with performance, mounting costs from fixes and patches, or your team is not happy with the features available, then you should consider moving to a current version license of Sitefinity CMS.
Steps for Upgrading Your Sitefinity Website
The first step is to determine who will perform the upgrade. Some companies have an internal team of developers that can perform the upgrade, but if you are on a version older than 12.2 then the upgrade is a little more complicated.
If your team does not feel comfortable performing the upgrade, then finding a Sitefinity Partner would be your next step. A Sitefinity Partner should have a process in place that ensures a smooth upgrade and deployment.
At Smooth Fusion, we look at your current CMS, plan for the site upgrade, and then test the code to ensure everything is functioning properly before deploying. Here are more details on our Sitefinity version upgrade process.
Get an overview of Sitefinity upgrades and if you want to learn more about our process or need help determining if moving to a newer version of Sitefinity is even necessary, then reach out to us so we can help you make an informed decision that is right for your site.