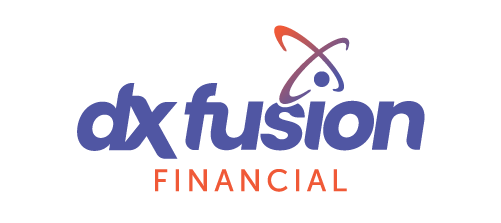 Your form has been submitted.
Thank you for filling out our form to learn more about DXFusion Financial.
We are excited to show you in more detail the capabilities of DXFusion Financial and how it will help your financial institution provide better digital experiences for your customers.
Someone on our team will reach out to you shortly to schedule some time to speak with you.
ADA Website Compliance Explained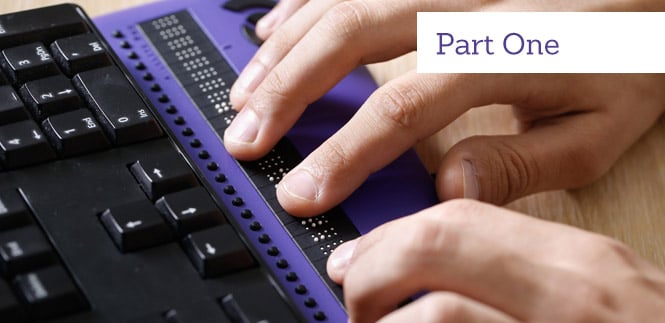 History of ADA and Website Compliance for People with Disabilities
In 1990, President George H.W. Bush signed the Americans with Disabilities Act (ADA) into law. The law was designed to prohibit discrimination against individuals because of disabilities. By ADA definition, disabilities are "physical or mental impairments that substantially limit one or more major life activities." Initially, the law pertained to employment opportunities, access to goods and services, and the ability to participate in government programs.
Commercially, the accessibility concerns initially revolved around access to brick-and-mortar locations. However, in the past 27 years, the Internet has changed the way people consume media, access and purchase goods and services, and gather information. Unfortunately, millions of Americans have difficulty accessing the web because of disabilities.
How many people in the US have a disability?
Per the 2010 Census, 57 million Americans live with disabilities. Among these, 8.1 million have a vision impairment, 7.6 million have a hearing impairment, 19.9 million have difficulty lifting or grasping things, and 15.2 million have a cognitive or emotional impairment.
How many people with a disability use the internet?
More than half of these individuals use the Internet. By that account, millions of Americans are being unintentionally disregarded in the user experience of the web. Ultimately, this means millions are unable to participate in the burgeoning economy of the Internet as both a consumer and an employee.
ICT Accessibility 508 Standards
In January 2017, the United States Access Board, an independent government agency devoted to accessibility, published a final rule regarding information and communications technologies (ICTs) that changed standards of Section 508 of the Rehabilitation Act and Section 255 of the Communications Act. These changes to the laws are to take effect in January 2018.
In brief, Section 508 refers to accessibility standards of ICTs "developed, procured, maintained, or used by Federal agencies." Section 255 refers specifically to the accessibility enablement of ICTs, such as how physical technology works with existing assistive technologies like JAWS, NVDA, braille keyboards, and voice-overs.
ADA lawsuits to private companies
Though this final rule directly refers only to accessibility standards for Federal agencies, the private sector is being hit by "surf-by" lawsuits. Like "drive-by" lawsuits where plaintiffs seek settlements for incompliant physical structures, plaintiffs are surfing the web with the intent of finding accessibility violations on websites. If violations are found, ADA lawsuits are filed—sometimes with no warning.
Website Content Accessibility Guidelines (WCAG)
It's important to note that the Department of Justice has not created a definitive standard for website accessibility, but courts have referenced Website Content Accessibility Guidelines (WCAG) for rulings. While the outcomes of the court cases vary from state to state, many are interpreting website accessibility as an extension of the existing accessibility standards for physical structures (Title III).
Court cases involving website ADA compliance
For example, in the recent South Florida ruling of Gill v. Winn-Dixie Stores, Inc., the plaintiff was a visually impaired man and the defendant was a chain grocery store. The judge considered Winn-Dixie's website a nexus to the physical stores because the website offered coupons, location information, and prescription refills. In addition to this, courts in Wisconsin, Massachusetts, Indiana, Maine, Illinois, Rhode Island, Vermont, Puerto Rico, Connecticut, and New York have declared websites are considered public accommodations under Title III for their contribution they make to the customer experience.
Contrary to the aforementioned rulings, courts in California, Washington, New Jersey, Delaware, Ohio, Alaska, Hawaii, Nevada, Arizona, Oregon, Montana, Michigan, and Tennessee ruled companies that only operate online are exempt from Title III as it currently exists.
Why your website should be ADA compliant

There are several reasons why you should make ADA compliance a top priority other than the threat of a lawsuit. If your company is serious about inclusion then focusing on ADA compliance is simply the right thing to do. If all companies did their part to ensure their website was compliant with ADA and WCAG standards, then we could shorten the digital divide between internet usability and people with disabilities.
Here are three reasons why you should focus on making your website ADA complaint:
Millions of people are being excluded from the Internet because of websites that are incompatible with assistive technologies. This creates a digital divide between individuals living with disabilities and those living without.

By excluding these people, companies are unintentionally opting out of serving millions of consumers.

If you become the defendant in an ADA lawsuit, you could pay thousands in legal fees and damages. Likely, the amount you would pay for legal costs could cover an ADA audit and fixes.
How do you get your website to become ADA compliant?
There are four steps to take to become compliant:
Assess whether your website is compliant with the

guidelines

of the most accepted standard of compliance,

WCAG 2.0 Level AA

. While Level AAA is considered the most accessible, satisfying all criteria is not always possible.

Conduct an internal audit to see a baseline of compliance. You can easily conduct an audit using a number of free tools like

WAVE

,

AChecker

, and

Functional Accessibility Evaluation

(FAE). Our preferred tool is the FAE developed by the University of Illinois, but it is important to note that no audit tool has been standardized by a Federal, State, or Local government, so results may vary from tool to tool and it may be useful to check several.

Seek assistance from a third party with experience auditing websites. Smooth Fusion, for example, conducts audits of websites using publicly available tools, an internal proprietary tool, and individuals who use assistive technologies daily.

Have your web development partner or internal development team correct the violations uncovered in the audit.
How to keep your website up to date on ADA compliance?
After your site meets compliance, it is important to stay up to date on ADA and changes to the law. Since much of the interpretation of the law is evolving, reviewing legal articles on Lexology will keep you current on recent court proceedings. Also, the World Wide Web Consortium (W3C) publishes weekly articles and blogs about court proceedings, events, industry-specific information, and development resources.
Read Part 2: 5 Common Website Accessibility Violations