See What's New in Sitefinity 13.3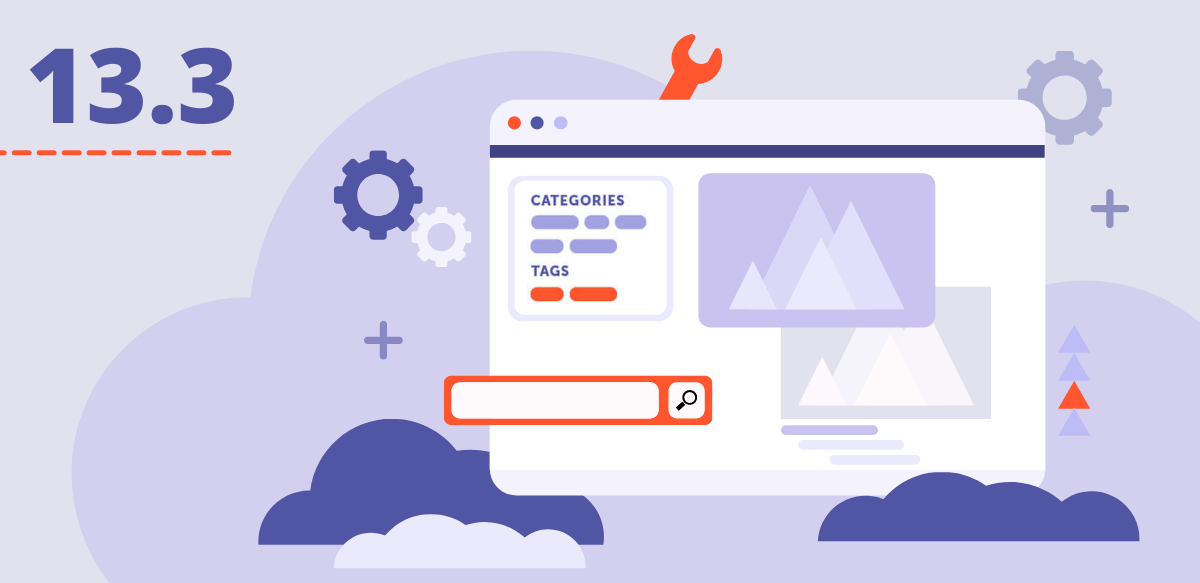 Progress recently launched version 13.3, which is the final release in the version 13 family. With every new version, Sitefinity continues its growth as a leader in digital experience platforms, releasing improvements to features that make it easier for marketers, content editors, developers, and IT teams to create secure, scalable, and customized online experiences for their customers.
Here are the new features and updates available in the 13.3 release:
Long-term support (13.3 LTS)
Completed content UI improvements
User groups for multisite projects
Enhancements to scheduled tasks
Extended lead scoring option in Sitefinity Insight
Improved data imports for contact journeys
Long-Term Support
Progress introduced long-term support for Sitefinity with the release of version 13.3. This provides customers with an extended support package (4+ years) from Progress tech support. Future version releases that are identified with LTS are versions included with the longer support. This encourages enterprise customers with sites on older versions of Sitefinity to upgrade to the latest LTS version, which in the case of 13.3 includes all the bug fixes and final feature improvements from the latest major version released. In Sitefinity's Lifecycle Policy, you can get a clearer picture of long-term support and learn the difference between regular (non-LTS) and long-term supported releases.
Intuitive Content UI
In version 13.3, Progress completed a rehaul of the content management experience in Sitefinity, making it even easier for marketers and content editors. Progress made updates to the UI of the shared content block feature. Shared content blocks are nice when you need to share the same message or content across different pages of your site. For those who use multisite, shared content blocks can be used across all websites.
User Groups for Multisite Projects
Managing users for multiple websites in your content management system can be a challenge, especially if users need to be separated by departments, brands, or locations. Improvements in 13.3 make it easier to manage users with the option to add them into separate groups. It allows you to easily see and update who has access to what sites in your organization.
Managing Scheduled/Background Tasks
In version 13.3, there is a new page in the back end that allows admins to manage site tasks like viewing task status, filtering, searching, and scheduling. Scheduled tasks, according to the Sitefinity documentation, "are used to execute a predefined set of operations at a particular point in time. You can, for example, schedule a news item to be published at a particular date and time or schedule a site sync operation."
All the Right Ingredients for a Powerful DXP
Sitefinity version 13.3 completes the many excellent features that have been released in the past year, which sets the stage nicely for the release of Sitefinity 14. As digital transformation continues to be a top priority for organizations small and large, it is essential that CMS (Content Management System) platforms continuously upgrade and optimize to meet the growing demands for digital experience platforms. Sitefinity continues to add all the right ingredients for a powerful, scalable, and secure digital experience platform. Learn more about what makes up a DXP or digital experience platform.
Updates to Sitefinity Insight
In 2020, Progress released a number of enhancements to Sitefinity Insight which included the redesign of the report dashboards. In 2020, enhancements were made to the design and UI of the touchpoint report, conversion reports, personalization reports, and persona reports. With the release of Sitefinity 13.3, they announced more changes made to Sitefinity Insight, which include a redesigned lead scoring report and the ability to import both contact metadata and interactions in a single CSV file. View the release notes for reference and to learn more about this update.
Upgrade to Sitefinity 13.3
If you are on an older version of Sitefinity and want to upgrade, then contact a Sitefinity Certified Partner to help you get on the latest version. We also have a dedicated page with helpful information on Sitefinity version upgrades, including the steps we take to upgrade websites on Sitefinity CMS.