Case Study: Mekorma's Customer Support and Sales Portal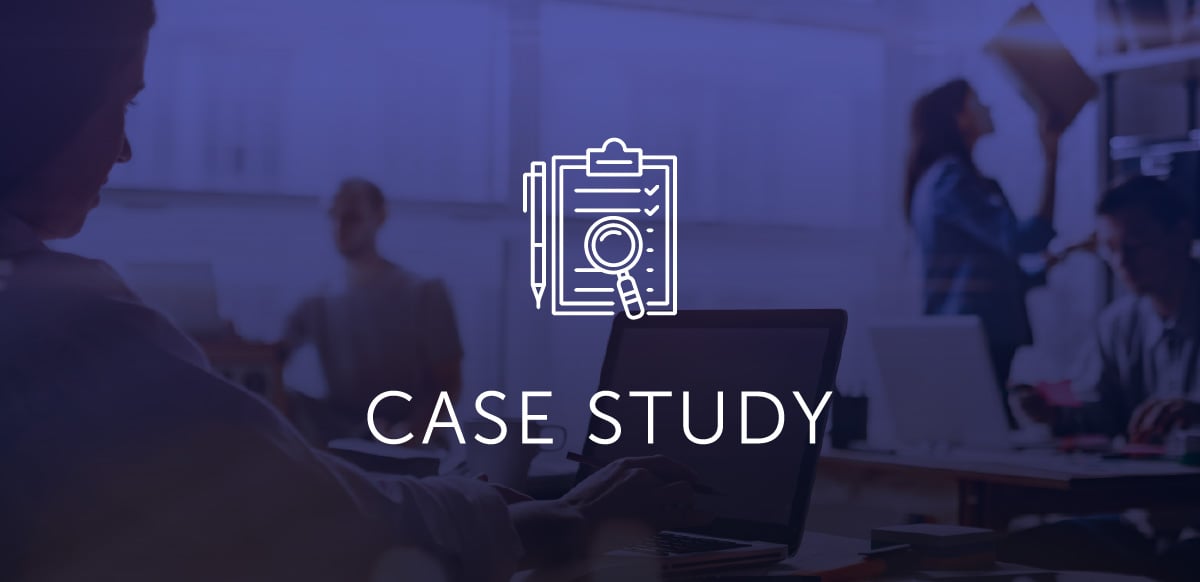 Mekorma Enterprises, Inc., a Microsoft Dynamics GP independent software vendor delivering midmarket payment automation solutions, recently partnered with Smooth Fusion to build a secure web portal solution to replace their outdated processes for customer support and product ordering and renewals.
Receiving and Managing Support Requests
Mekorma primarily relied on email to capture issues and support information from their customers and partners which resulted in a poor customer support experience. Capturing issues by email led to the loss of essential case information, mainly because of the back-and-forth nature of communicating by email and the lack of accessibility to support requests.
Once support requests from customers were sent through email, technicians would manually set up a case in Dynamics 365 and transcribe the content of each email.
While a manual process like this still ensured case data was tracked and stored in Dynamics 365, it remained difficult for technicians to process the data quickly while also communicating with customers and partners over the phone. These manual steps for receiving and managing support requests created many inefficiencies in the customer support process.
When handling any type of customer support request, it's important to have accurate and complete details. Mekorma relied on their customers or partners to share the details of their issue, but since they didn't provide a guide for what information the technicians really needed, support emails were full of irrelevant information that wasn't helpful for addressing the actual issue. This resulted in a lot of back and forth emails to ensure all the right information was captured.
Also, when multiple parties are on an email thread, ensuring all replies from all those involved are captured can be difficult. Missing information made it very difficult to assign multiple technicians to assist with support because relevant case information wasn't there for reference.
Renewal and Ordering Capabilities
Another crucial business operation that Mekorma saw a need for improvement was its online sales process. Mekorma customers were able to renew products through a web-based process on the main marketing site and although the process was functional and allowed customers to make a purchase online, it wasn't an ideal buying experience and existed as a stand-alone application.
Another available option was a form, once filled out and submitted by a customer, that went to the appropriate staff member who then completed the purchase process manually. What Mekorma wanted was to streamline its sales process to provide an easy way for customers to purchase and renew products online.
One Solution for Customer Support and Sales
Mekorma's case management system in Dynamics 365 is very valuable for the support management process, but what they really needed was:
An integrated portal solution that displayed the information to the involved parties in a near real-time experience
A way for customers to get answers right away to their questions before they decided to reach out to support
What this meant for Mekorma was it was time to move away from email as their primary communication method. With a modern portal solution for managing and receiving support requests from customers, the process becomes more efficient for both internal teams and customers.
Mekorma also needed an intuitive online buying experience for end-users that allowed them to:
Complete the entire purchase on their own
Renew existing products
View order history
View product keys.
A different experience for Mekorma partners
Because Mekorma's partners did purchasing and renewals on behalf of their customers they needed to be able to do the same things as end-users but also have the ability to easily manage those accounts. One buying experience that was personalized for all customer types.
The Decision to Move to An Integrated Web Portal Solution
After multiple years of research and internal discussions, Mekorma decided that providing customers and partners with a secure web portal experience would have a positive impact on their business, their customers, and position them well for the future as they explore market expansion.
An integrated portal would be a consistent way to gather and manage support requests while giving their customers the control to purchase and renew products on their own.

A benefit that cannot be overstated is the one solution approach. A customer portal allows businesses to integrate third-party systems into one centralized location to give users a seamless experience with your company. Mekorma's web portal takes two essential yet separate business functions, customer support, and sales, and brings them together to provide customers with one solution that's more efficient, easier to use and manage, and helps both Mekorma and their customers be successful.
The Foundation for a Secure Customer Portal: Sitefinity CMS
As a custom website and software designer and developer, we knew exactly what Mekorma needed to make their customer support and sales process more efficient. As a trusted partner for Sitefinity CMS, an enterprise content management system with robust customization capabilities, we chose Sitefinity as the foundation for Mekorma's new customer support and sales portal.
Integrating the Web Portal with Dynamics 365
Because the company already made heavy use of Microsoft Dynamics 365 for all its sales, marketing, and customer service operations, Mekorma wanted an integrated web portal solution to manage customer data in a secure online format and provide real-time data integration.
The solution also needed to deliver a personalized knowledge experience that could surface answers to common questions as customers entered a support request.
Integrating Sitefinity with Microsoft Dynamics 365 via The Portal Connector
Smooth Fusion is also a partner with The Portal Connector, which provides a real-time secure connection to Dynamics 365 customer and knowledge data.
As a delivery partner with The Portal Connector, it allowed us to build the portal solution on Sitefinity and integrate it with Microsoft Dynamics 365 to deliver the kind of experience Mekorma wanted for its customers, partners, and technicians.
This solution choice allowed Mekorma to capitalize on the full capabilities of an enterprise CMS to provide an exceptional personalized digital experience to their customers and partners.
A New Way to Request Technical Support
When requesting support in the new portal, an online form guides customers through stages of questions to ensure all the information needed by their technicians is gathered and then captured in their case management system in Dynamics 365. The new form functionality makes it easier for Mekorma to capture case information but also makes the entire process more efficient for requesting support and solving issues for their customers.
Following up on Support Requests
The portal also provides customers an easier way to follow up on open cases or support requests. This more efficient way of capturing support requests and ease of following up on existing support tickets has led to an 80% improvement in case closure rates.
Automation and Personalization for Support Request
Based on the information provided by customers or partners, Mekorma can now deliver targeted self-help knowledgebase articles and tips to aid in the resolution of a problem. This frees up technician time and resources for questions or issues that already have a solution identified and don't require technical help.
Support Team's Visibility into Case Information
With the new process, case management information entered into Dynamics 365 is clear and concise for support technicians. With the new workflow process for support requests, technicians can see who is involved in resolving the customer's issues.
Technicians can also identify cases that need to be escalated to the internal development and professional services teams, which ensures the right team is addressing customer and partner issues.
A New Way of Ordering and Renewing Product
The sales process was streamlined by moving product ordering and renewals from a stand-alone application and form on the marketing site into the portal which gave Mekorma the ability to customize the buying experience and gave customers a way to complete an order or renewal, update account information, and view order history all on their own.
A Customized Sales Experience
For companies that have different types of customers like Mekorma (end-users and partners), it's important that user groups are considered in the beginning stages of the portal project.
End-users and Mekorma partners generally have access to all the same features and functionality within the portal, but partners can view all their different accounts, manage the buying and renewals for each, and have the ability to create or remove specific accounts from their portal.
Self-Serviced Sales Process
Giving customers the power of self-service has many benefits to both a business and the customer.
For Mekorma, their account teams are no longer burdened by manual processes and can focus their resources elsewhere in the business. Customers can order and renew products on their own time and easily manage basic account information.
"The self-service model has reduced the number of cases addressed via phone by 40%, increased customer satisfaction, while allowing Mekorma support staff to focus more of its time on educating customers on new product features." - Mariano Gomez, Director of Technology, Mekorma
Customer-First Approach
Customers are likely to stop doing business with a company if they have a poor experience, this applies for both online and in-person.
Mekorma understood that the experience customers were having with them needed to be improved and that a web portal was the solution they needed to dramatically change the way customers and partners do business with them.
Mekorma's new web portal is truly an integrated digital solution that provides a more efficient process and enhanced user experience for all customers and internal teams.