Marketing Services for Websites on Sitefinity CMS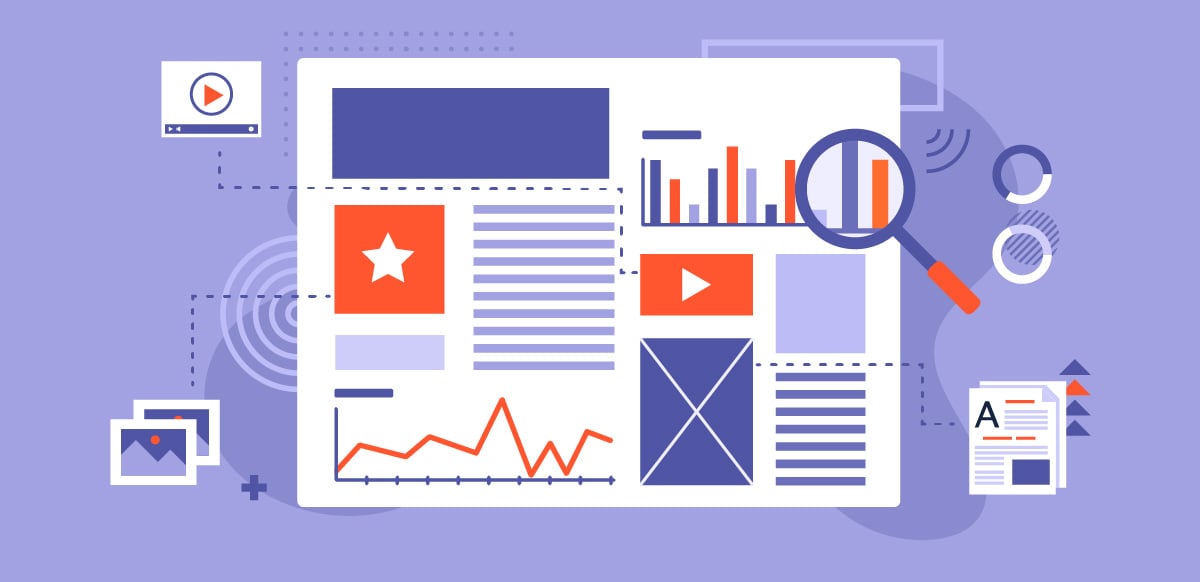 We are excited to announce the official launch of our marketing services for those who utilize Sitefinity as their content management system.
Successful websites share a few key elements: site metrics are constantly analyzed, performance is continually assessed, and the site evolves over time to meet customer demand and grow with your business.
Since SEO has become more technically sophisticated, it is important for marketers and developers to be on the same page when it comes to site goals and the overall success of your website.
Our marketing services combine over a decade of Sitefinity experience with a marketing team that is experienced in technical SEO, data analytics, and marketing technology.
We have three different areas of focus: SEO services, data analytics, and integrations – all of which are specifically designed for organizations that have a website on Sitefinity CMS.
SEO Services
Our SEO services focus on the performance of your website and will help you identify critical site issues that may be impacting search results. Once data is gathered, an SEO specialist will meet with your team to talk through the issues and discuss the options for addressing these problem areas of your website.
The goals of our SEO services:
Identify and address critical SEO issues

Improve site performance
Increase search rankings
Drive more engagement and leads to your business
We are now offering three different services for search optimization:
SEO consulting
SEO site audit
On-page SEO
Learn more about our SEO services for Sitefinity CMS.
Data Analytics Service
The importance of website data and analytics cannot be overstated. Knowing the behavior of your site visitors helps you create personalized digital experiences and arms your marketing and sales teams with useful information that will help them make data-informed decisions.
There are many tools available to companies for collecting website data, but the real value is when companies can use that data to measure performance and help drive marketing and sales efforts.
We set you up with the tools that capture the right data, analyze the data, and then provide key findings like trends, user behavior, and conversions.
Our Data Analytics service will help you answer questions like:
What are the most popular pages or blog posts on our site?
Why are some pages performing better than others?
What are the demographics of our site visitors?
How long does a user stay on our website?
How are people finding our site and what words or phrases are they searching to find us?
How many leads are coming to our business from our website?
Learn more about our data analytics services.
Sitefinity Integration Services
Although we have years of experience integrating Sitefinity CMS with business systems, marketing tools, and other third-party applications – until now we have never marketed it as a service. More than ever before, consumers have a high expectation when it comes to the digital experience with companies and brands -- they want it personalized and consistent. Meeting and even exceeding the expectations of the modern consumer requires a fully integrated CMS.
Sitefinity is one of the most extensible content management systems on the market. Integrating with other tools like your CRM or Sitefinity Insight can transform your website into a true digital experience platform – allowing you to personalize content for your audience with the data from other business systems.
These services include integrating your Sitefinity website with third-party software, applications, and other business systems while also assisting with connecting marketing tools like Sitefinity Insight or Google Tag Manager.
Learn more about our services for Sitefinity Integrations.
Get Started
If you are looking for a Sitefinity Partner to work with that also offers marketing services then we would love to talk with you to see if we are a good fit. We can schedule a call to talk about your current website, your marketing and sales goals, and determine if our services can help you reach those goals.