Sitefinity CMS Resources
Our Sitefinity resources include tutorials, blogs, videos, and other helpful information to help your company get the most out of Sitefinity.
Sitefinity Minute Video Series
The Sitefinity Minute is a collection of videos that are one to two minutes in length and released every week that provide helpful tips and tricks and cover a variety of topics that will help users of Sitefinity get the most out of their content management and digital experience platform.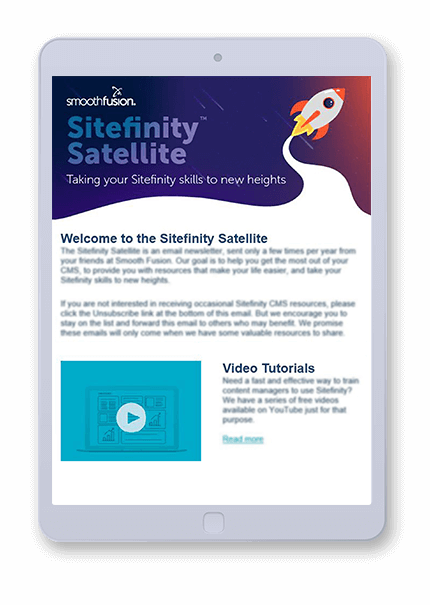 Subscribe to the Sitefinity Satellite
When signing up for the Sitefinity Satellite, you get all of the latest Sitefinity resources, blogs, and videos we create directly to your inbox.

If you decide you no longer want it, you can easily unsubscribe. We promise we will only send it when we have something helpful to share, so sign up now!
Sitefinity Tutorials
Our Sitefinity Tutorial was created to help content managers and marketers be successful with Sitefinity CMS. We currently have versions 11, 12.2, and 13 available for download. Once you fill out the form below, you will be redirected to a page to select the version you wish to view.
This tutorial covers the following topics:
Getting started (log-in, dashboard, navigation)
Pages (Status, creating new pages, page features, etc.)
Widgets (content block widgets, image gallery widgets, etc.)
Content (News, blogs, events, etc.)
Administration (Users, roles and permissions, etc.)
Marketing (Analytics, personalization, etc.)
Sitefinity Insight (Campaigns, touch points, A/B tests, etc.)
Download a Sitefinity Tutorial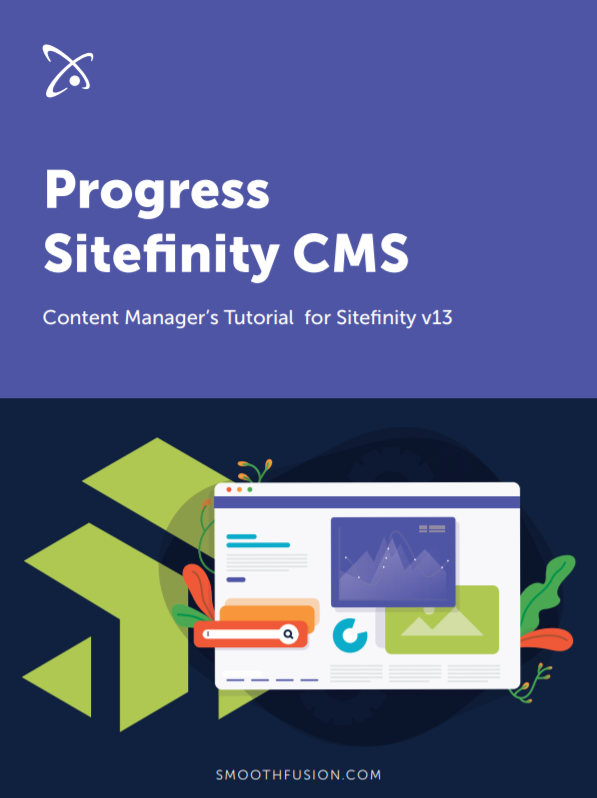 Sitefinity Blog Posts
As a Sitefinity Partner for over a decade, we have a lot of experience, knowledge, and insights that we share on our blog.
Building a Modern Financial Institution DXP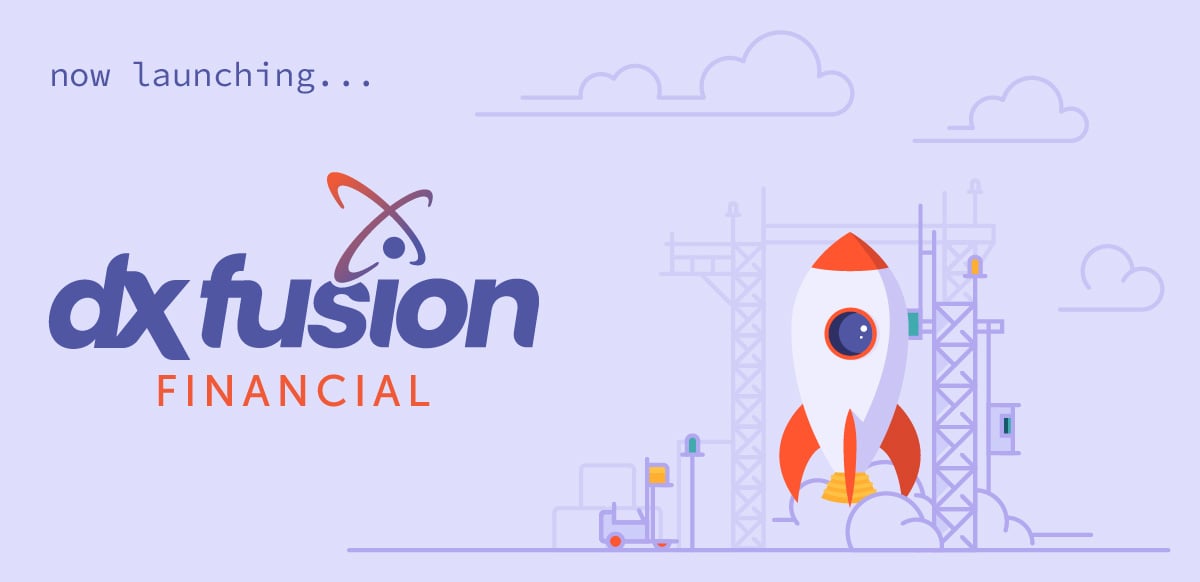 As you probably already know, digital experience is a term that describes an interaction that takes place using digital technologies. And a digital experience platform (DXP) is a collection of integrated products and services that help you deliver a consistent digital experience to customers. If you want to learn more, we have another blog post describing a DXP.
For financial institutions, it has never been more important to deliver a consistent digital experience. Having a basic website is no longer enough. But jumping straight into a full DXP is a lot to do all at once. So Smooth Fusion has created DXFusion Financial to help banks and credit unions get started on the road to a DXP and grow with you as you add to it.
Common Website Frustrations
Having served financial institutions for 15 years, our team has learned a lot about the frustrations that banks and credit unions often experience when it comes to their marketing sites.
Many financial institution marketers don't love their websites, and are not proud to drive potential and existing customers to their sites.
Many bank and credit union websites are not easy to use or limit the marketers' ability to add pages or change content.
Often we hear that marketers cannot make the changes they need to make without waiting on IT or a web developer.
Finally, many sites have little or no advanced marketing capabilities, such as tracking customer journeys and personalizing content.
The team at Smooth Fusion has taken the best practices we have learned over many years and created DXFusion Financial - a modern content management and digital experience platform for banks and credit unions.
A Custom Web Design on a Powerful CMS with Secure Hosting
DXFusion Financial is not another financial institution website template. With DXFusion Financial, banks and credit unions get a full design and discovery process that results in a custom design that fits the unique requirements of each institution.
That design is applied to a website built on the powerful Progress Sitefinity content management and digital experience platform, and includes a suite of modules and widgets commonly needed on financial institution websites. But because of the flexibility of Sitefinity, there are virtually no limits to the functionality and integrations that can be added.
DXFusion sites are hosted on Microsoft's Azure cloud platform, providing the security and compliance your IT team requires.
The Best Solution for Financial Institution Sites
We believe that DXFusion Financial is the best solution available for financial institution marketing sites because you get:
a custom site, not a limited template;
the enterprise-level power and ease-of-use of Progress Sitefinity;
functionality and modules built with financial institutions in mind;
ADA compliance;
multilingual support;
cloud hosting with Microsoft Azure; and
design, implementation, maintenance, and support from Your Sitefinity Experts at Smooth Fusion.