Sitefinity CMS Resources
Our Sitefinity resources include tutorials, blogs, videos, and other helpful information to help your company get the most out of Sitefinity.
Sitefinity Minute Video Series
The Sitefinity Minute is a collection of videos that are one to two minutes in length and released every week that provide helpful tips and tricks and cover a variety of topics that will help users of Sitefinity get the most out of their content management and digital experience platform.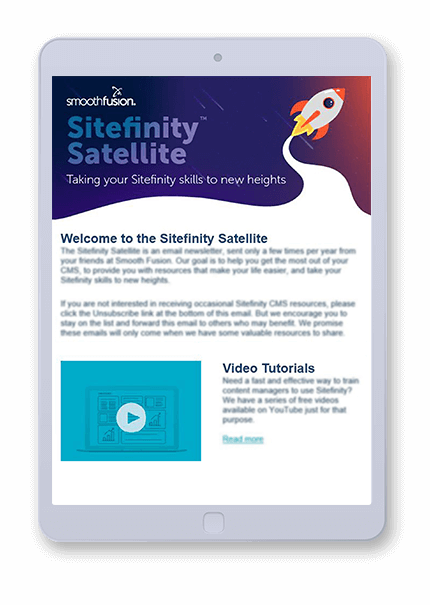 Subscribe to the Sitefinity Satellite
When signing up for the Sitefinity Satellite, you get all of the latest Sitefinity resources, blogs, and videos we create directly to your inbox.

If you decide you no longer want it, you can easily unsubscribe. We promise we will only send it when we have something helpful to share, so sign up now!
Sitefinity Tutorials
Our Sitefinity Tutorial was created to help content managers and marketers be successful with Sitefinity CMS. We currently have versions 11, 12.2, and 13 available for download. Once you fill out the form below, you will be redirected to a page to select the version you wish to view.
This tutorial covers the following topics:
Getting started (log-in, dashboard, navigation)
Pages (Status, creating new pages, page features, etc.)
Widgets (content block widgets, image gallery widgets, etc.)
Content (News, blogs, events, etc.)
Administration (Users, roles and permissions, etc.)
Marketing (Analytics, personalization, etc.)
Sitefinity Insight (Campaigns, touch points, A/B tests, etc.)
Download a Sitefinity Tutorial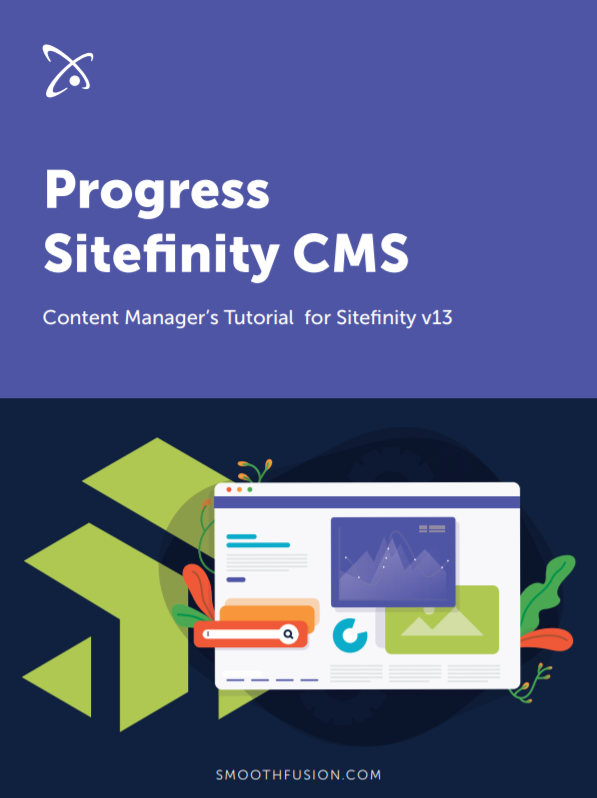 Sitefinity Blog Posts
As a Sitefinity Partner for over a decade, we have a lot of experience, knowledge, and insights that we share on our blog.
Introducing a New Sitefinity Video Series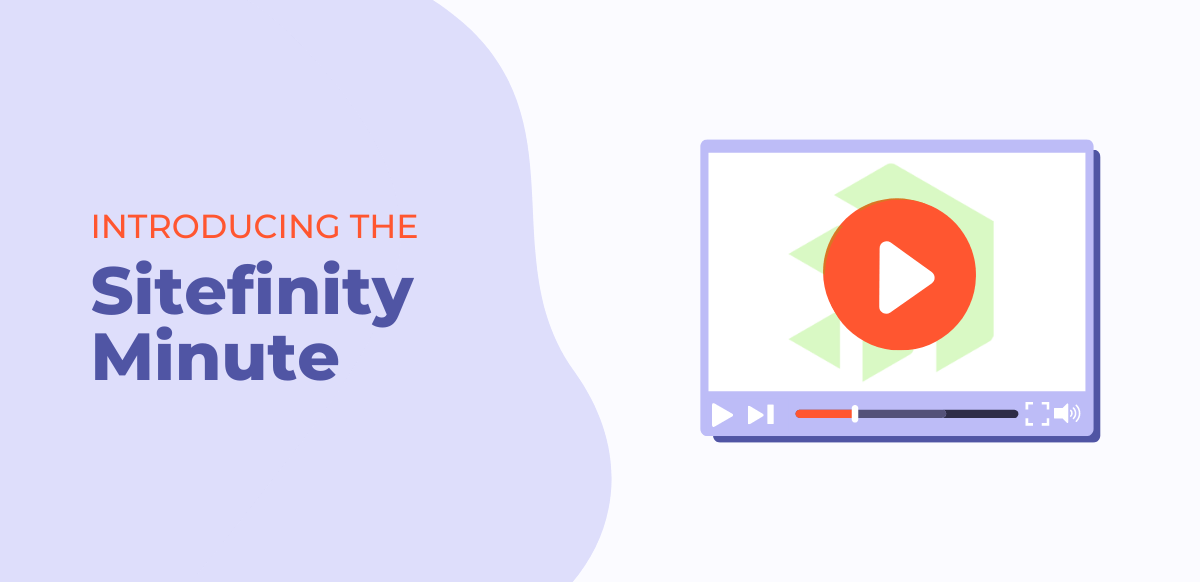 Sitefinity is packed with a lot of features and capabilities that help it stand out as one of the top content management and digital experience platforms. But when companies aren't fully utilizing the features available in the Sitefinity platform they typically fall into one of these three categories:
They aren't aware of all the features of Sitefinity
They don't have the time to learn how to implement them on their CMS
They don't understand how the feature can help drive digital engagement for their business
This is why we have introduced the Sitefinity Minute, a new video series comprised of short clips that are around a minute or so that share helpful hints, tips, and tricks that will help your team get the most out of Sitefinity.
Here's how it works.
We take some of the most common questions we get as a Sitefinity Partner and create short videos that answer those questions. No long tutorial videos (although we do have those) but quick bite-size right-to-the-point videos with tips you can implement on your own site.
Every week we will post a new video and for those who like a reminder, you can subscribe to receive an email notification (Only once a week when a new video is posted).
We have done everything you could possibly imagine with the Sitefinity platform, from extending its capabilities by integrating it with other tools to building custom portal solutions that help companies provide better support and sales solutions to their customers, so we have a lot to share.
Creating a great website isn't a one-and-done thing. Great websites are constantly improved over time by adding new features and capabilities to improve their performance and enhance the user experience.
The Sitefinity Minute will help you do just that, improve your Sitefinity website, a minute or so at a time.
Here are the videos we've posted so far:
Topics of videos coming up...
Sitefinity Insight
SEO
Integrations