Sitefinity CMS Hosting
Like any other piece of software, a website needs a reliable hosting solution.

Sitefinity CMS Hosting You Can Count On
Your Progress Sitefinity CMS website will benefit from hosting solutions with Your Sitefinity Experts™ at Smooth Fusion.
We believe your site is only as good as your hosting solution. We understand that hosting plays a major part in the performance, speed, and security of your site so that's why our hosting services are built around keeping your site performing at its best, improving the speed at which your site and the content is loaded, and ensuring your site is safe and secure for you and your site visitors.
Best Practices for Hosting Sitefinity in Azure
We were one of the first to host websites built on Sitefinity CMS in Microsoft Azure so we've learned a lot over the years. In this article, we share some tricks and tips for keeping Sitefinity sites up and running smoothly in Azure.
ARE YOU LOOKING FOR
A Sitefinity Hosting Partner?
We want you to find the right Sitefinity Partner to host your website. Send us a message and we will help you determine if Smooth Fusion hosting is the right fit for you.
Articles You Might Be Interested In
More Sitefinity articles and downloads from Your Sitefinity Experts™ are available on our Resources page.
Sitefinity v13 Tutorial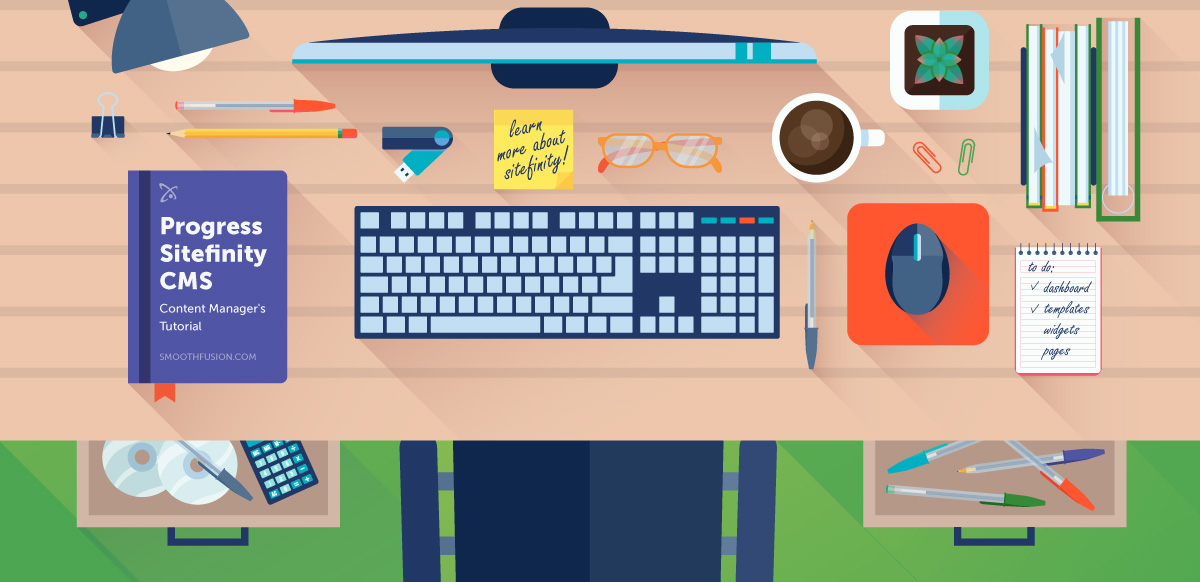 Progress recently released Sitefinity CMS v.13 which includes new features and improved functionality for content editors. Your Sitefinity ExpertsTM at Smooth Fusion are committed to helping marketers get the most out of every new version of Sitefinity with our Sitefinity PDF tutorial.
Our 70 page Sitefinity v.13 PDF tutorial is now available for download. Once you fill out the form to download this tutorial, you will also have access to tutorials in previous Sitefinity versions as well.
This tutorial teaches content management tasks such as:
Logging in to Sitefinity
Understanding the Dashboard
Navigating within Sitefinity
Creating pages
Adding page content
Using the Toolbox
Manipulating page layout
Using widgets
Using content modules
Administering users, roles, permissions, and workflows
Utilizing the marketing features of Sitefinity CMS
The guide even gives you an introduction to advanced features like Sitefinity Insight and Site Synchronization.
Download the Sitefinity Tutorial
Smooth Fusion is a custom web and mobile development company and leading Progress Sitefinity CMS Partner. We create functional, usable, secure, and elegant software while striving to make the process painless for our customers. We offer a set of core services that we've adapted and refined for more than 275 clients over our 19 years in business. We've completed more than 1800 projects across dozens of industries. To talk to us about your project or review our portfolio, send us a message and a member of our team will reach out to you quickly.