Sitefinity Video Tutorials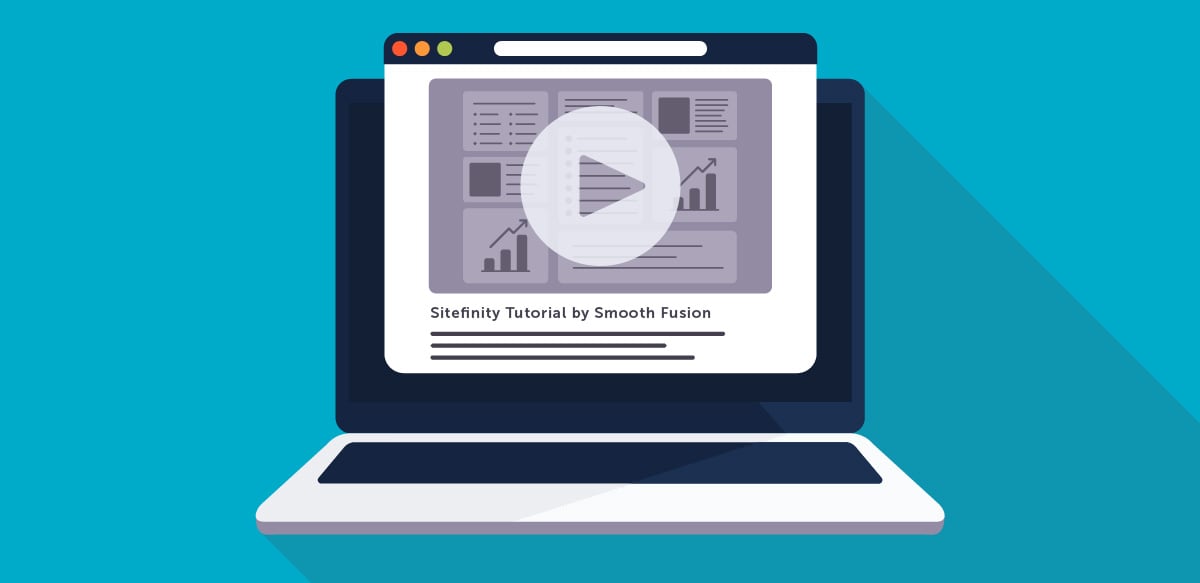 Smooth Fusion creates more content about Sitefinity than any other Progress Sitefinity Partner. We create these free resources to help companies get the most out of their website investment.
Whether you are new to Sitefinity or you want to take your skills to new heights, our Sitefinity video tutorials and other video content will help you learn more about the platform so you can create and execute better digital experiences for your customers.
Sitefinity Tutorial YouTube Playlists
On our YouTube Channel, we have our Sitefinity tutorial videos categorized into playlists that make it easy to find the tutorial for your current version release of Sitefinity CMS.
Sitefinity Version 11 Video Tutorials
For a true tutorial experience, check out our Sitefinity Version 11 Tutorial Videos. It will start with an overview of the Sitefinity dashboard and will bring you through all the features of the platform.
Best Practices for Building a Page in Sitefinity Video Tutorials
In our Best Practices for Building a Page in Sitefinity video series, you will learn how our developers built our website so that it was easier for our marketing team to manage, edit, and publish content.
In this series, some of the topics you will learn about are page templates, images, containers, creating columns, and adding custom elements to your page.
Sitefinity Minute Video Series
Our Sitefinity Minute video series are quick videos that are a minute or two (sometimes three) in length and cover general topics around Sitefinity CMS and also quick tips on how to do things like create a page or how to take advantage of less known features in the platform.
Here are a few of our most popular Sitefinity Minute videos:
Sitefinity Video Demos
We did a series of Sitefinity demos for DXFusion Financial, our digital experience platform that is built on Sitefinity DX. These videos highlight how easy the platform is to use and some of the functionality and features that are built into DXFusion.
Other Sitefinity Videos on YouTube
We have several other video playlists that cover a wide range of topics around Sitefinity.
Here is a list of the other video tutorials we have created for Sitefinity CMS:
Need help with Sitefinity?
If there is a question you have that isn't answered in one of our videos, then reach out to our team. Although Sitefinity is one of the easiest-to-use content management systems on the market, it is also very customizable and allows companies the ability to integrate and extend the functionality of the platform, which can make it a bit more complex. We have built many complex enterprise websites on Sitefinity, so we are pretty confident we can help answer whatever questions you have.
Updated on June 15, 2022, to include our most recent training and educational videos for Sitefinity CMS.