Sitefinity Video Tutorials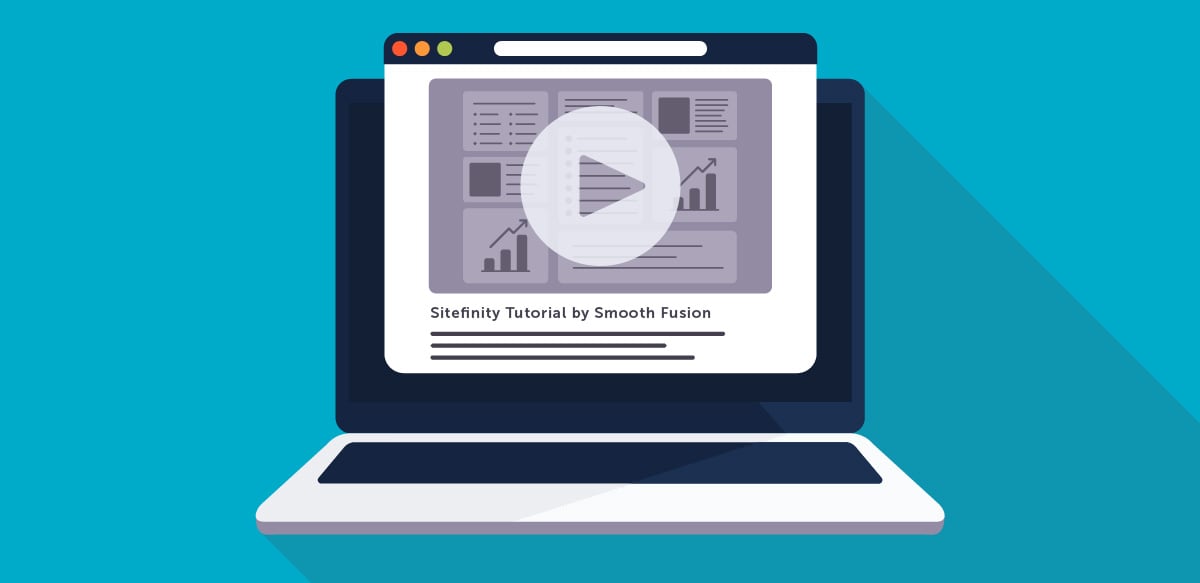 Updated on September 24, 2020, to include our most recent training and educational videos for Sitefinity CMS.
Training those who will be using Progress Sitefinity CMS to add and maintain content is made easier with free resources from Smooth Fusion. Choose from training videos or a downloadable PDF tutorial.

These video tutorials are available on our Smooth Fusion YouTube channel.
Here is a list of all the video tutorials we have created for Sitefinity CMS:
Importing CRM Data into Sitefinity Insight
In this video tutorial, you will learn how to import data into Sitefinity Insight from an external CRM.
Webhooks, Automations, and Integrations
Our President and Sitefinity MVP, Brad Hunt, presented this video on webhooks, automations, and integrations for Sitefinity at Progress Accelerated Next in 2020.
Personalizing Sitefinity Content with HubSpot
In this video series, we will show you how to personalize the content on your Sitefinity site by using Sitefinity and HubSpot CRM.
Best Practices for Building a Page in Sitefinity CMS
In this Sitefinity video series, one of our Sitefinity Certified developers shows you an efficient, attractive, and easy way to create a page in Sitefinity.
Sitefinity Version 11 Tutorial Videos
This Sitefinity tutorial video series includes 19 videos and covers everything you need to know as a content editor using Sitefinity version 11.
If you prefer, you can download a PDF version of our Sitefinity Version 11 Tutorial to view or print.

Smooth Fusion is a custom web and mobile development company and leading Progress Sitefinity CMS Partner. We create functional, usable, secure, and elegant software while striving to make the process painless for our customers. We offer a set of core services that we've adapted and refined for more than 250 clients over our 19 years in business. We've completed more than 1800 projects across dozens of industries. To talk to us about your project or review our portfolio, send us a message and a member of our team will reach out to you quickly.