Scheduling a Page to Auto-Publish in Sitefinity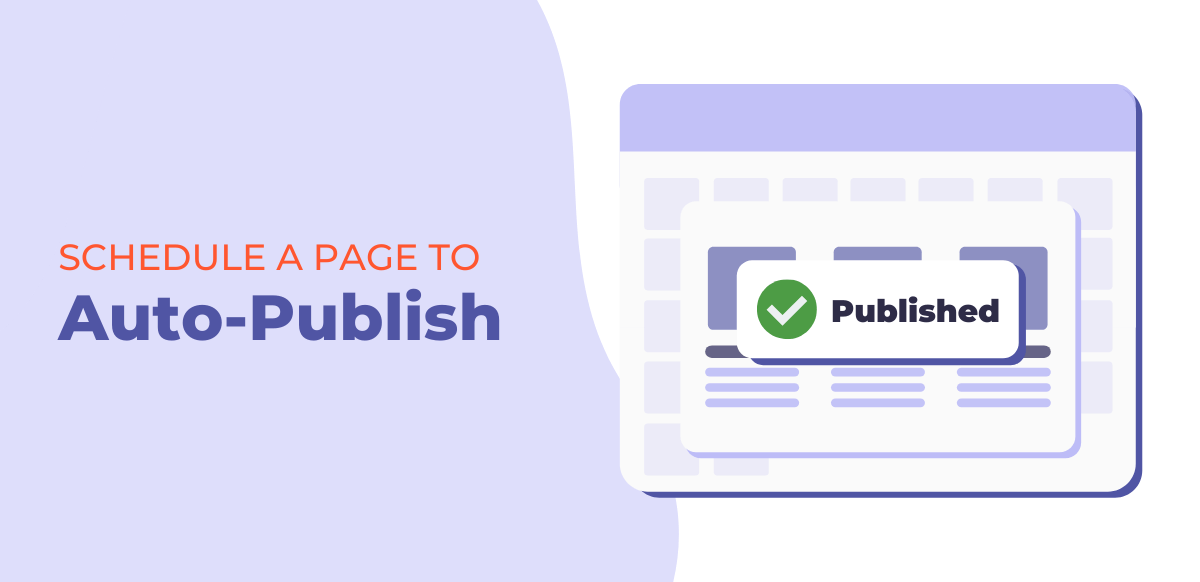 In this Sitefinity Minute, we will discuss how to schedule a page so it will be automatically published at a set time and date.
Automatic publishing is a nice feature that allows you to schedule a day and time you want a page or blog post published on your website. Whether it's product pages for a product launch or publishing a set of blog posts you have already written, Sitefinity gives marketers the option to schedule content publishing so you can maintain a consistent content publishing schedule.
To schedule automatic publishing, first, go to the content you want to publish. In this example, we will set a time and date for Sitefinity to automatically publish a blog post. We will go to the Content dropdown, select blogs, and find the post we want to schedule.
You can see this blog post is currently unpublished. We will go to the three dots under Actions and here you will see the option to "Schedule publish/unpublish".
We will click on this and on this next screen we will choose a date and time for Sitefinity to publish this post on our website. You can type in the date or time or there is this time picker where you can scroll through and find a time.
Then "Save Changes" and you will see that it is now scheduled to be published.
Now you know how to schedule content to be automatically published in Sitefinity. Check out our related video on SiteSync , which shows how to push published content from a dev environment to your live website environment.
And that's the Sitefinity Minute.