How to Increase FI Website Conversion Rates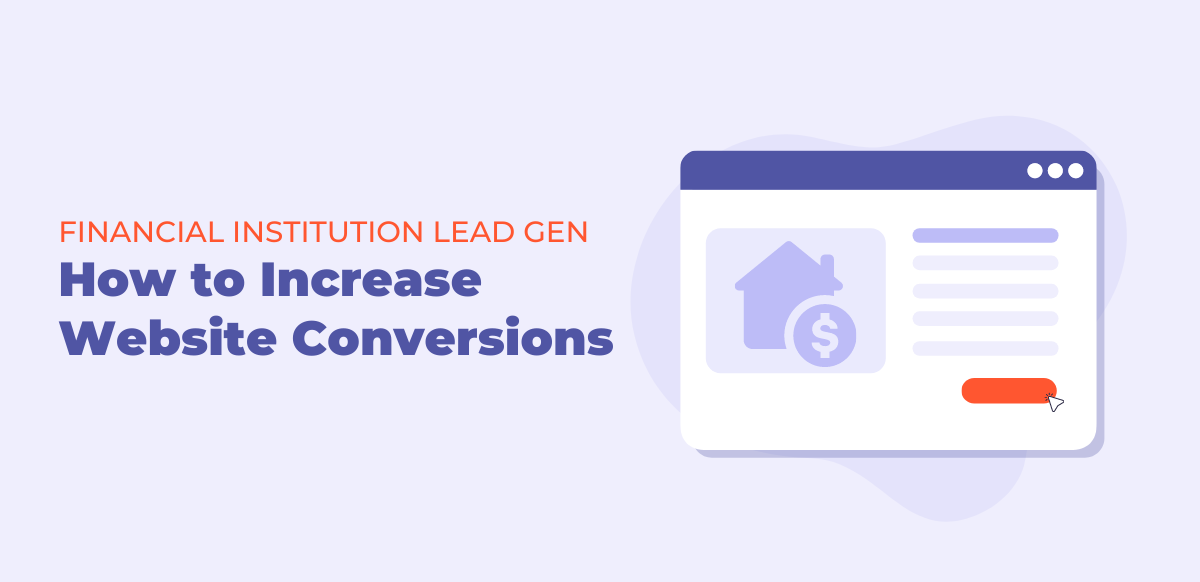 A Simple Guide to Help Banks and Credit Unions Increase the Rate of Successful Conversions and Leads on Their Website
Going back prior to a decade ago, a bank or credit union website was limited to being a "brochure" of their locations, products, and services. A site conversion back then was limited to a "Contact Us" form so bankers could reach out and schedule an appointment with a prospective member.
I remember shortly after that time working with a community bank to set up the very first online account opening product in town. Customers were now coming to our website to do more than view products and services, which created a need to drive site conversions for online applications.
Fast forward to today, many financial institutions track several conversion goals for their prospects, customers, and/or members while visiting their site.
Typical conversions for financial institutions include actions like filling out the contact us form, applying online for an account, automatically setting up an appointment with a lender using calendar syncing tools, or voting in contests.
With all the goals you have for site visitors to achieve while visiting your site, what is the best way to increase the percentage of successful conversions?
Below are some best practices to apply to ensure a high rate of success.
Create Visible and Well-Placed Calls to Action
Calls to action are necessary to ensure high conversion rates. After all, how can someone apply without an easy-to-find "Apply Now" button?
We encourage placing these on product cards, calculators, rates, and other areas of your site where visitors are looking for information pertaining to anything specific related to products and services that your financial institution offers.
Serve Relevant Content with Personalization
With modern digital experience platforms like Sitefinity, personalization is too easy not to implement and is one of the most important ways to ensure that relevant content gets in front of the right person, in the right place, and at the right time.
Personalization helps visitors to your site quickly and easily consume the content needed to make the informed decision to move forward with your services.
For example, if you use a tool like Sitefinity Insight and see that a visitor is interested in one of your treasury management products, the next time they visit your site you can display content on the top of the page that encourages them set up an appointment with your team talk about purchasing, remote deposit capture, or payment processing.

Be Transparent by Sharing What Visitors Can Expect
Modern consumers appreciate transparency, and as a financial institution, building trust with customers and members is of paramount importance.
Be sure to include relevant information so a consumer can get educated on everything they would need to know prior to applying or taking other actions on your site.
As an example, including information like rates, fees, and other needed information is valuable because it not only lets a prospective customer or member know what to expect, but you also get the added benefit of an educated lead that has accepted what they are moving forward within terms of application.
The more informed someone is before applying, the better the experience will be for them and your financial institution.
Providing relevant information that genuinely helps and educates someone prior to them contacting you, the more confident they are in their decision, and they are more likely to be a better match for your product or service.
Add More Internal Links
Internal linking is simply a link from one page of your site to another page of your site. Although there are a few types of internal links, like links to pages in your navigation or links in the footer of your site, the one we address here is contextual links.
A contextual link is when you link specific text or copy within a piece of content or page of your site to another page.
As an example, if you write a blog article talking about the home buying process and mention the importance of calculating your mortgage, then linking the text "calculating your mortgage" to your mortgage calculator is a good way to get more visitors to use your calculators.
These links direct users to other content that dives deeper into a specific topic or to a page that moves them closer to converting. Contextual links aren't just in blog posts, they can be placed within the copy on any page of your site.
Increasing conversions isn't the only benefit. Adding internal links can also help with SEO by sending authority to other pages on your site and it tells search engines that you create other content around a specific topic, which can help establish yourselves as experts in the financial industry.
Include Online Reviews
According to Smart Insights, studies find that the more online reviews you include on your site, the more likely your prospective customers or members are to convert.
Not only do people want to hear about the experience others are having with your financial institution, but hearing others' experiences gives them confidence in their decision to bank with you.
When adding online reviews to your website, make sure the placement is relevant. A review that talks about how easy the personal loan process is shouldn't be on your saving account page.
Showing reviews related to the product or service that interest your visitor will help increase the likelihood of a conversion.
Pay Attention to Form Presentation
Regulators require that some information be gathered immediately depending on what form the prospective customer or member has chosen to fill out (particularly in the mortgage sector), however at every opportunity, we encourage you to keep forms as short as possible to eliminate exhausting a prospect to the point of finding another bank or credit union site that requires less effort.
For the forms that must be longer, we encourage getting creative and building multi-step forms.
In this article by Venture Harbour on the effectiveness of multistep forms, they changed one of their basic contact forms to a multi-step form and they saw a 743% increase in leads!
When someone sees a contact form with a lot of fields, it can automatically turn them off and cause them to leave your site. According to HubSpot, multi-step forms help make the process of providing information "less daunting and intimidating."
Utilize A/B Testing and Other Marketing Tools
A/B testing is a great way of seeing what content and styling tends to lend itself to higher conversion rates. We encourage A/B testing for any page where the goal is to convert visitors into leads.
With tools like Sitefinity Insight, you can also use features like "Uplift" and "Attribution" to show what touchpoints are contributing to the highest rates of conversion on your site and what pages and touchpoints could use a little help.
Conclusion
Financial institutions have more opportunities than ever before to drive digital leads to their products and services. Implementing tips and tools like these will help you get the most out of your investment in your digital branch and improve your customer and member web experience.
If you need additional help implementing these, just reach out to us. We're glad to help!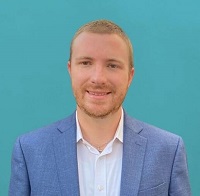 Dusty Ellis
FinTech/MarTech Fanatic | Community Bank/CU Supporter | Blogger | Web Development | IT Nerd | Financial Institution Risk Management/Cybersecurity Expert