How to Generate an XML Sitemap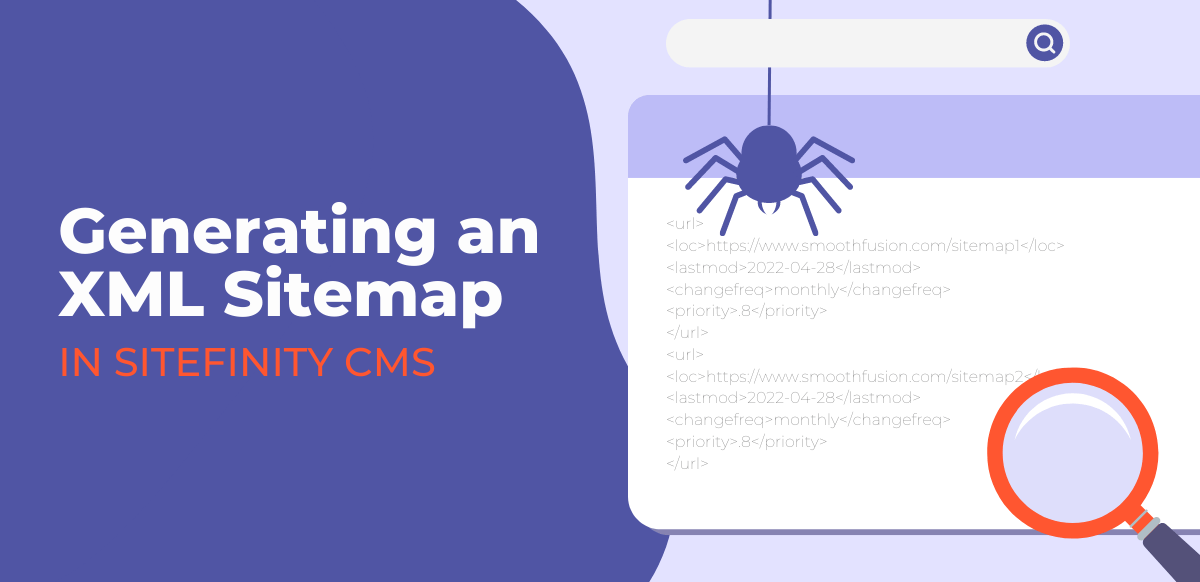 Google defines a sitemap as "a file where you provide information about the pages, videos, and other files on your site, and the relationships between them." (Google: Learn more about sitemaps)
Search engines crawl your site more efficiently when you provide a sitemap.
A sitemap will provide important information to search engines like:
When a URL was last updated
How often changes are made to a page
The priority of a page relative to other pages on your site
This information helps search engines find, crawl, and index the web pages on your site.
Sitemaps can be generated in an XML file, which is the most common way to generate a sitemap.
Some content management systems provide tools that make it easy to automatically generate a sitemap XML file.
In Sitefinity, there is a Sitemap generator, which we will show you how to use in this video.
Once you are logged in, from your dashboard, you will go to Administration, then under tools, you will click on Sitemap.
Here is some general information about sitemaps that we just covered and here you can see we are submitting our Sitemap to Google and Bing on a weekly basis. You can also see the last day and time your sitemap was generated and submitted.
If you want to adjust these sitemap settings, you will go to Change Settings.
If you have a website with over 50,000 URLs then you will need to split your sitemap into multiple files. In this first field, you can input the number of records you want to include in each file. If your website has less than 50,000 URLs, then you really don't have to worry about it, Sitefinity will generate one file for your sitemap.
Next, you can choose to compress your file, which reduces the file size.
This next section gives you the option to have Sitefinity automatically submit your sitemap to Google or Bing.
And then you can tell Sitefinity how frequently you want a new sitemap generated. You can do it manually, so whenever new content is published you can come in here and generate it.
If you are publishing new content weekly, whether that is a new page or blog post, then you can generate a new sitemap on a weekly basis. If you are creating new content daily, then you can choose to generate and submit your sitemap every day. This ensures search engines can find and index the latest content you publish on your site.
I'll set this to regenerate the sitemap every week on Friday at 4:00 pm.
Then I will save changes and Sitefinity does give you the option to generate the sitemap now. You can do this whether you said you wanted to generate your sitemap daily, weekly, or manually in your settings. So, if I were to generate the sitemap now by clicking this button, Sitefinity will still generate a sitemap this Friday at 4 pm, so generating now won't mess up any schedule you have set.
And that's how you generate a Sitemap in Sitefinity.
As always, if you have any questions, reach out to our team.