How to Connect HubSpot to Sitefinity CMS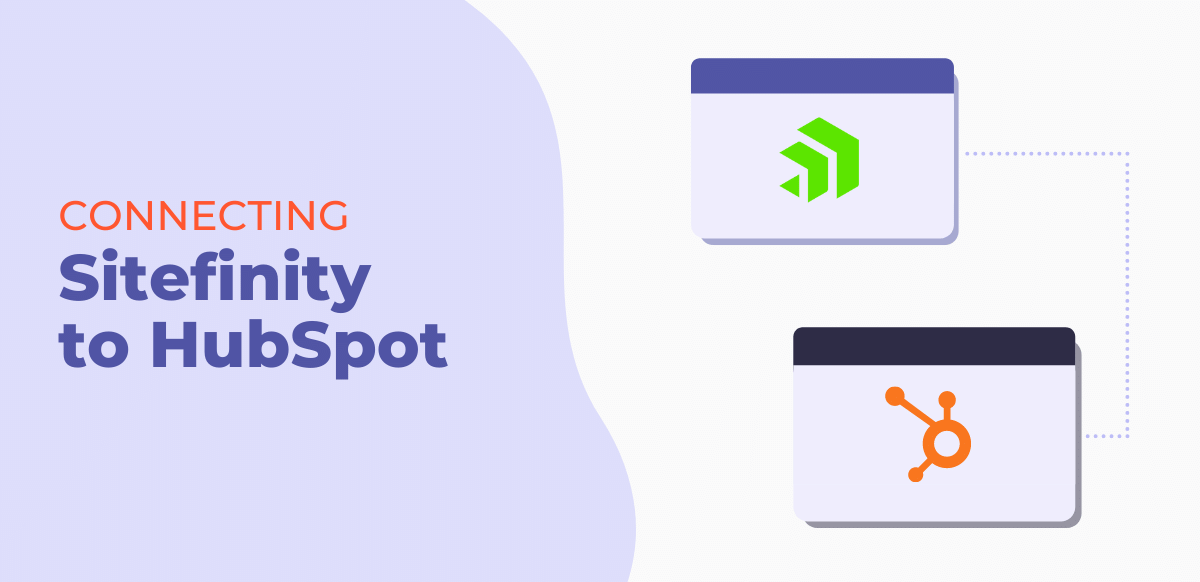 Connecting HubSpot to your Sitefinity CMS allows your organization to capture and transmit data from forms on Sitefinity to your CRM in HubSpot.
Connecting HubSpot is also useful when your company wants to use your CRM data to improve the user experience on your site like personalization.
In this video, we will show you how to connect your HubSpot CRM to Sitefinity.
VIDEO TRANSCRIPT
The first thing that we want to do in this video is were going to connect Sitefinity to HubSpot so that we can start recording data.
That process starts by going under administration and connector for HubSpot. And my HubSpot ID is here because I've done this before. When you first come to this screen that won't be there.
You're going to be prompted to enter your HubSpot ID and your API key. So let's see where we find those in Hubspot
The HubSpot ID you can find up under your profile information, mine is 839-1565.
Then to find the API key, you can go under your profile and preferences and on the left go to integrations an API key and you probably won't have one there when you come the first time but you will just click on create an API key and then you can copy that api key
from here you can copy to your clipboard.
Go back over to Sitefinity and paste the API key.
And now it's connected. So that's what it should look like if your connection was successful.
Steps for Connecting HubSpot to Sitefinity
Go under administration in Sitefinity
Select Connector for HubSpot
Find Your HubSpot ID in HubSpot under profile information in the top right corner
Enter HubSpot ID in Sitefinity
Find Your API Key in HubSpot
Go under Profile and Preferences --> Select Integrations and API Key in the left navigation
Click on the button to create an API Key
Copy the API key to your clipboard and then go back to Sitefinity and add in the API key
Click on the Connect button to finalize the connection between HubSpot and Sitefinity
You are now connected.