How to Access the Backend of Sitefinity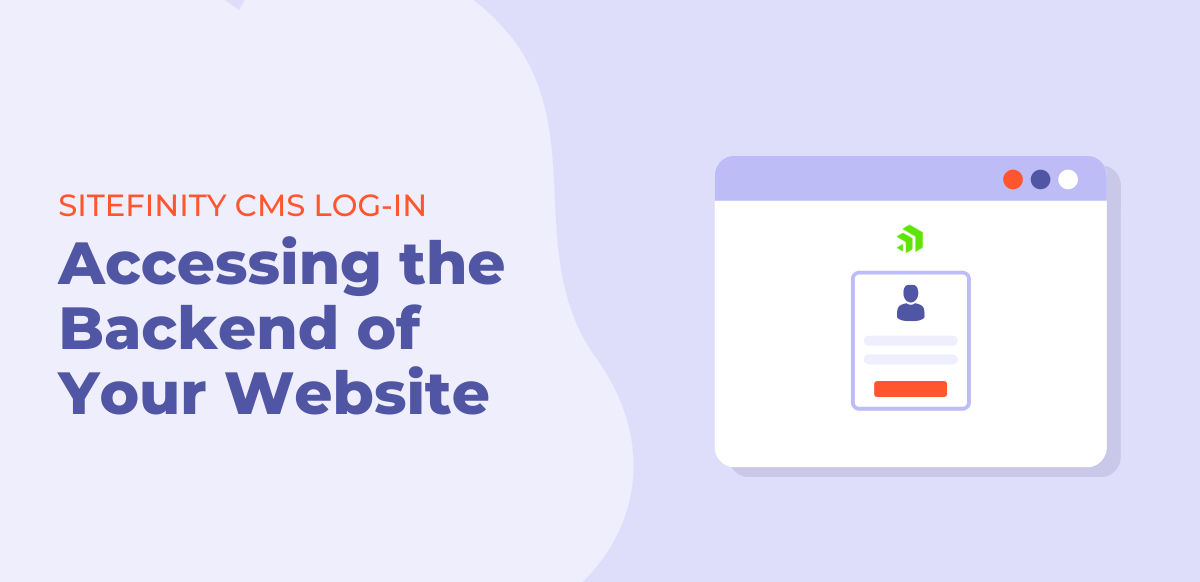 In this video, we will show you how to access the log-in screen so you can access the backend of your website and your Sitefinity CMS dashboard.
Video Transcript:
It's one of the most common questions asked around the topic of Sitefinity, "How do I access the backend of my Sitefinity website or the log-in screen to sign in to my Sitefinity CMS?"
To do so, follow these simple steps outlined in this video.
To get access to the log in screen to your Sitefinity website site all you need to do is go to the search bar in your browser, type in your website domain, and then enter a backslash Sitefinity, hit enter and then a login box should appear where you will enter your credentials.
Once you enter your credentials you can check "remember me" which will keep you logged in so you don't have to enter your username and password the next time you go to the backend from this browser.
If you don't have a username and password then you might not have permission to access the backend of your site. So you'll need to contact an administrator at your company, typically someone in IT, to create Sitefinity credentials for you.
Once these are created you can try logging in to the backend of your website again. If you are still having trouble logging in, then open a ticket with your Progress support team.
And that's this week's Sitefinity Minute...
Get the Sitefinity Minute to Your Inbox
Stay up to date on your Sitefinity knowledge by signing up to get notified once a week when a new Sitefinity Minute video is published.
Sign Up