Advanced Page Properties and SEO in Sitefinity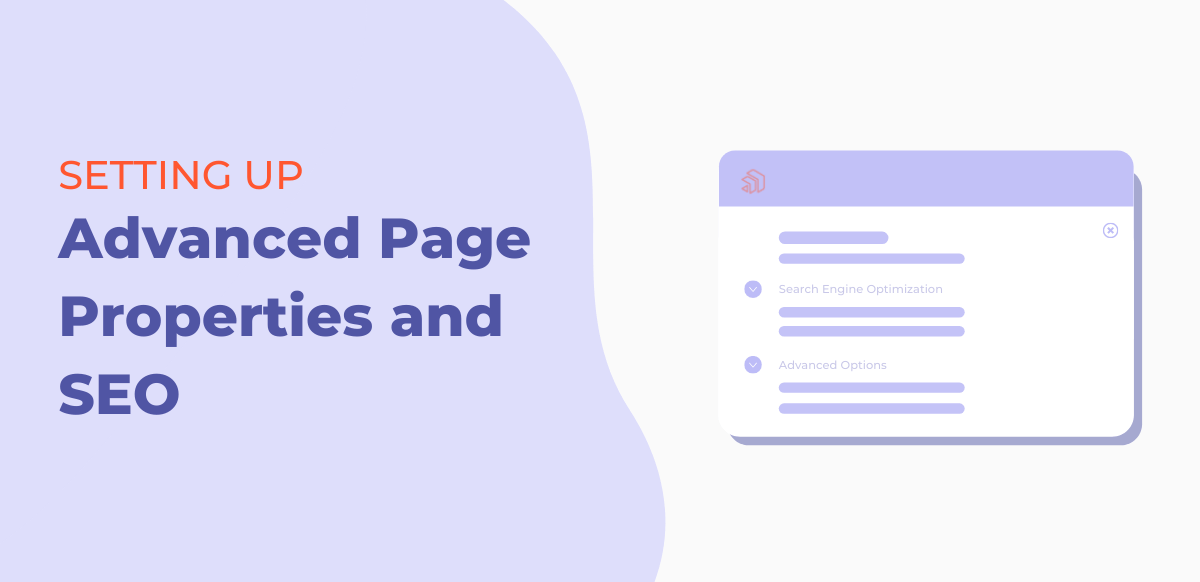 In this video, we look at the advanced page properties and SEO settings in Sitefinity and provide a few things to check to make sure your page can rank and be found by search engines.

In this video, we will go over some of the advanced page properties that you can configure for a page in Sitefinity, which includes properties like SEO metadata and page indexing.
You can access this from the pages tree. First, find the page and under the actions column - click on the three dots and then choose "Title & Properties".
You will see the basic properties which should have been configured when you set up your page but below that you will see additional sections.
First, in this section, you can enter the SEO page title and description.
The great thing about Sitefinity is you can customize these page properties to whatever you'd like and to do that you just need a developer to add additional fields.
Below the SEO Properties, you have the advanced options section of the page properties.
The first property you can configure under advanced options is for site search and search engines. This will simply tell Sitefinity whether you want your page indexed by search engines or site search. You can select to allow search engines to index the page or deselect to hide the page from search engines.
You can also set the cache behavior specifically for this page but also since caching can be set the same for every page on your site, you have the option to choose that here.
Here you can also set the canonical URL behavior of the page and in this section here, it gives you the option to add some custom HTML elements to the head tag of the page.
And that's an overview of the page properties that you can control in Sitefinity.
...and that's the Sitefinity Minute.
Bonus content:
If you are looking for practical ways to improve your SEO then check out our blog articles on SEO and Sitefinity: