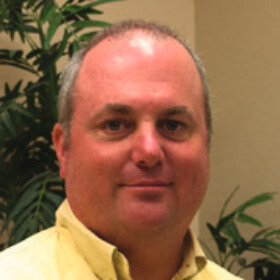 Todd Knowlton
CEO of Smooth Fusion, Inc. Author. Speaker. Mentor. Director of Mentors at Texas Tech University Innovation Hub
Todd is an accomplished entrepreneur, speaker, consultant, author, and mentor.
He is CEO and co-founder of Smooth Fusion, creators of world-class web applications, marketing sites, and mobile apps. The Smooth Fusion portfolio includes work for well-known brands including Microsoft, HPE, Samsung, Intel, Phillips 66, ebay, DuPont, Welch's, and Transamerica Insurance.

Todd is a founding mentor for the Texas Tech University Innovation Hub, providing mentoring for students and other participants in a variety of entrepreneurship and startup programs.

Todd is also the author of more than 20 books on a variety of computer-related topics and financial literacy.

Todd has served on many boards including Texas Tech University's College of Engineering Dean's Council, Ronald McDonald House Charities of the Southwest, Blue Haven Youth Camp, and the Microsoft Academic Advisory Council.

Todd speaks at conferences and to student groups, particularly on the topics of technology and entrepreneurship. He is also involved in mentoring, including mentoring college students and young entrepreneurs.
You can connect with Todd on LinkedIn and also on Twitter.
Ready to make something great?
Let's work together.