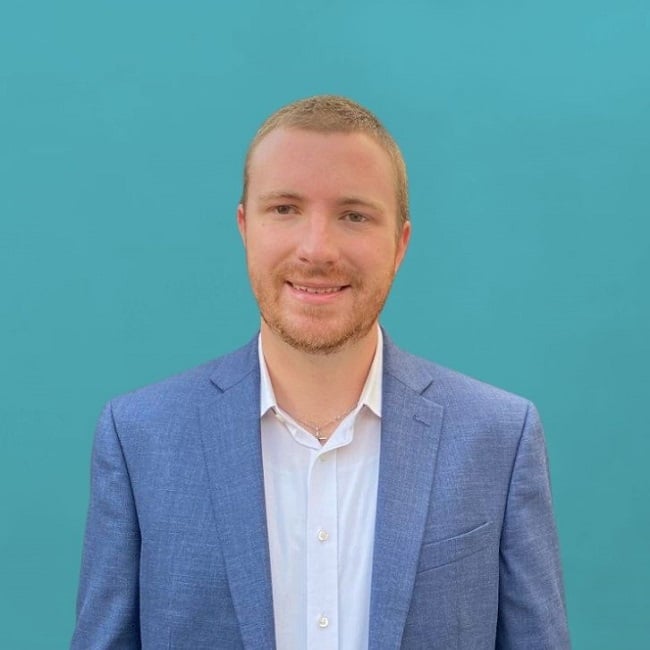 Dusty Ellis
FinTech/MarTech Fanatic | Community Bank/CU Supporter | Blogger | Web Development | IT Nerd | Financial Institution Risk Management/Cybersecurity Expert
Dusty is a customer success manager at Smooth Fusion, which means he helps to ensure that we understand our customers' business challenges, goals, and operations and that the work we do is aligned with their mission, vision, and requirements. You can connect with Dusty on LinkedIn.
Dusty has a bachelor's degree in Business Administration from Wayland Baptist University and has ten years of financial institution IT and operations experience. He lives happily in Lubbock with his wife and four kids and enjoys grilling out, swimming, running, disc golf, writing music and volunteering at church.
Read Dusty's Articles:
Blog Articles that help financial institutions create better websites and digital experiences.
Dusty takes the decade of experience he has in the financial industry with his knowledge of technology to write articles that aim to help banks, credit unions, and other financial institutions navigate the complexities of modern website technologies, utilize digital tactics to meet their goals, and gain insights into new ways they can reach their audience online.
Ready to make something great?
Let's work together.